09 March 2021
By Maynard Paton
Results summary for Tristel (TSTL):
A satisfactory pandemic-assisted performance, with revenue up 14% and profit up between 12% and 31% depending on the adjustments made.
Sales were bolstered by Brexit stock-piling, which will unwind during H2, with underlying UK progress still difficult to interpret.
Overseas sales improved a useful 20% although the United States regulatory project and other ventures remain very slow burners.
The 21% operating margin seems impressive in light of "one-off" payroll costs and the headcount increasing 19% to prepare for future growth.
The 48x P/E looks stratospheric, but permanently greater demand for hospital disinfectants, further expansion plus growing economies of scale may justify a lofty rating. I continue to hold.
Contents
Event links, share data and disclosure
Event: Interim results and online presentation (slides here) for the six months to 31 December 2020 published 22 February 2021

Price: 600p
Shares in issue: 46,998,443
Market capitalisation: £282m
Disclosure: Maynard owns shares in Tristel. This blog post contains SharePad affiliate links.
Why I own TSTL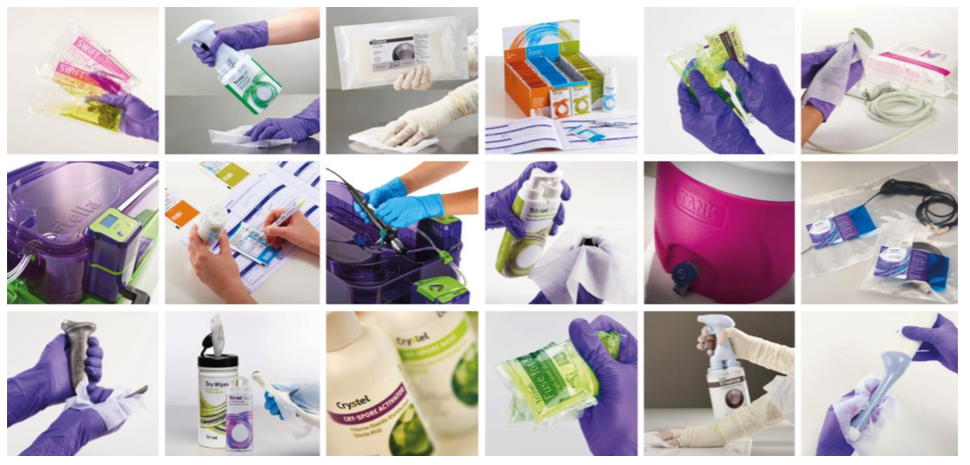 Develops medical-instrument disinfectants that are repeat-purchase and face limited direct competition due to multiple patents, instrument-manufacturer approvals, scientific testimonies, secret ingredients and regulatory hurdles.
Enjoys a sizeable and resilient UK market position alongside significant opportunities abroad, with Covid-19 possibly creating an irreversible trend of greater disinfectant usage.
Boasts financials that showcase high margins, growing economies of scale, robust returns on equity, decent cash flow and no debt.
Further reading: My TSTL Buy report | All my TSTL posts | TSTL website
Results summary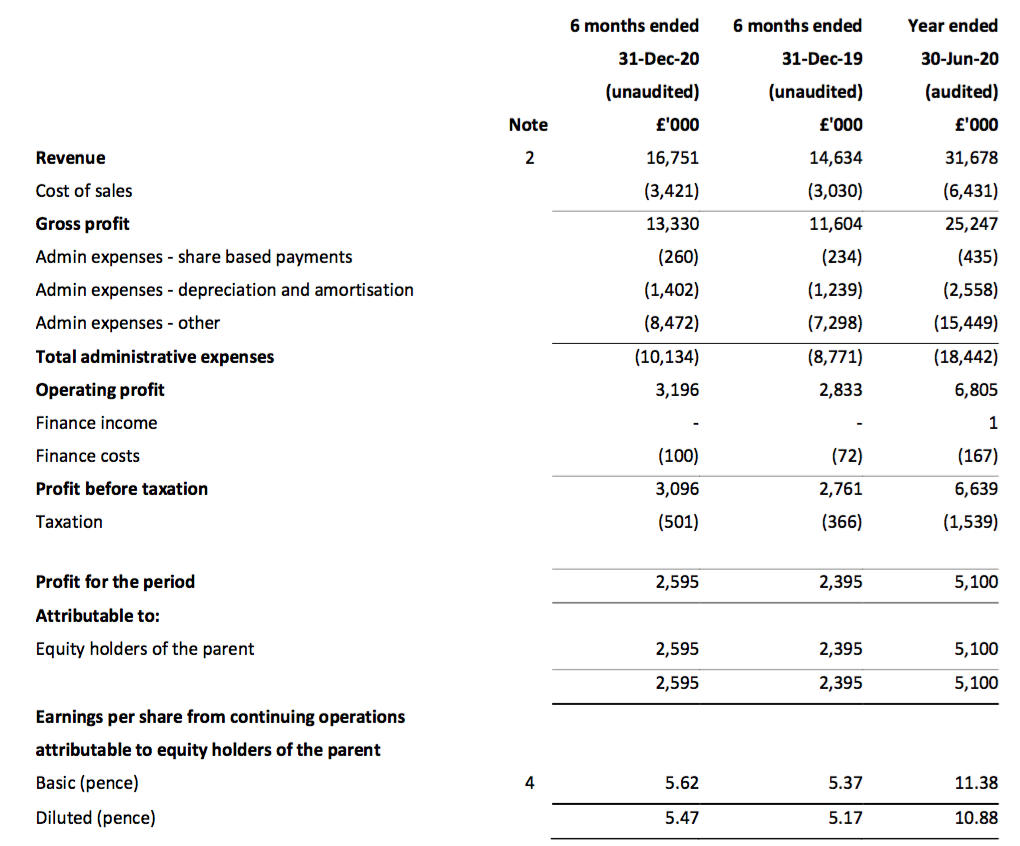 Revenue, profit and dividend
Revenue in fact improved 14% while pre-tax profit before share-based payments climbed 12%.
The results set a fresh first-half record for the eighth consecutive year.
But interpreting TSTL's underlying profit growth remains awkward. Distortions include:
The following table calculates operating profit before share-based payments, declared US costs, unrealised foreign-exchange gains/losses and fair-value investment gains:
H1 2019
H2 2019
H1 2020
H2
2020
H1 2021
Operating profit before SBP, US costs, unrealised FX and FV gains (£k)
2,485
3,538
2,966
4,086
3,511
Share-based payments (£k)
(196)
(656)
(234)
(201)
(260)
US costs (£k)
(100)
(400)
(150)
70
-
Unrealised FX (£k)
-
(72)
140
17
(55)
Fair-value gains (£k)
-
98
111
-
-
Operating profit (£k)
2,189
2,508
2,833
3,972
3,196
First-half operating profit before share-based payments, declared US costs, unrealised foreign-exchange gains/losses and fair-value investment gains advanced 18%.
US costs were not revealed within the results RNS nor the presentation. The 18% advance assumes such costs were zero.
However, TSTL did say US costs of £750k could be expected for FY 2021 within the FY 2020 announcement.
As such, US costs of, say, £375k during this H1 would mean first-half operating profit before share-based payments, the estimated £375k US costs, unrealised foreign-exchange gains/losses and fair-value investment gains actually rallied 31%.
The reporting re-jig, which lumped the UK and Europe together, also left TSTL providing only approximate figures for UK progress.
TSTL said UK revenue gained 8% and overseas revenue climbed 20%. Overseas revenue currently represents 60% of group revenue, versus 50% for H1 2018, 30% for H1 2014 and 8% for H1 2011: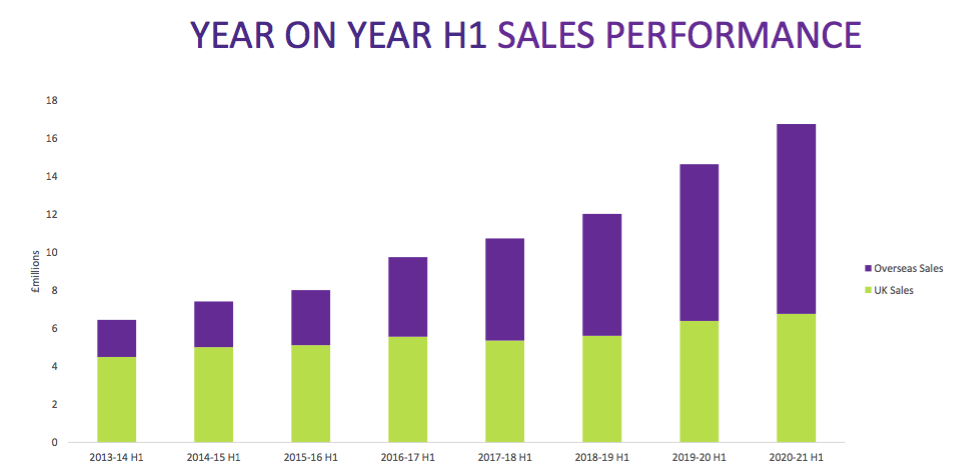 After the FY 2020 final dividend was raised a relatively modest 10%, the interim dividend fared a little better with a 12% lift.
Product revenue and gross margin
The FY 2020 reporting re-jig allocated revenue and gross profit into three categories:

The various wipes and foams used to clean hospital medical devices (such as endoscopes, tonometer prisms and endo-cavity probes);
The disinfectants used to clean hospital surfaces (such as bedside tables, mattresses and floors), and;
Other products, including 'legacy' disinfectants for pharmaceutical cleanrooms and veterinary practices.
TSTL commendably published a revised Pandemic Impact slide to outline how the three categories performed during the last 18 months: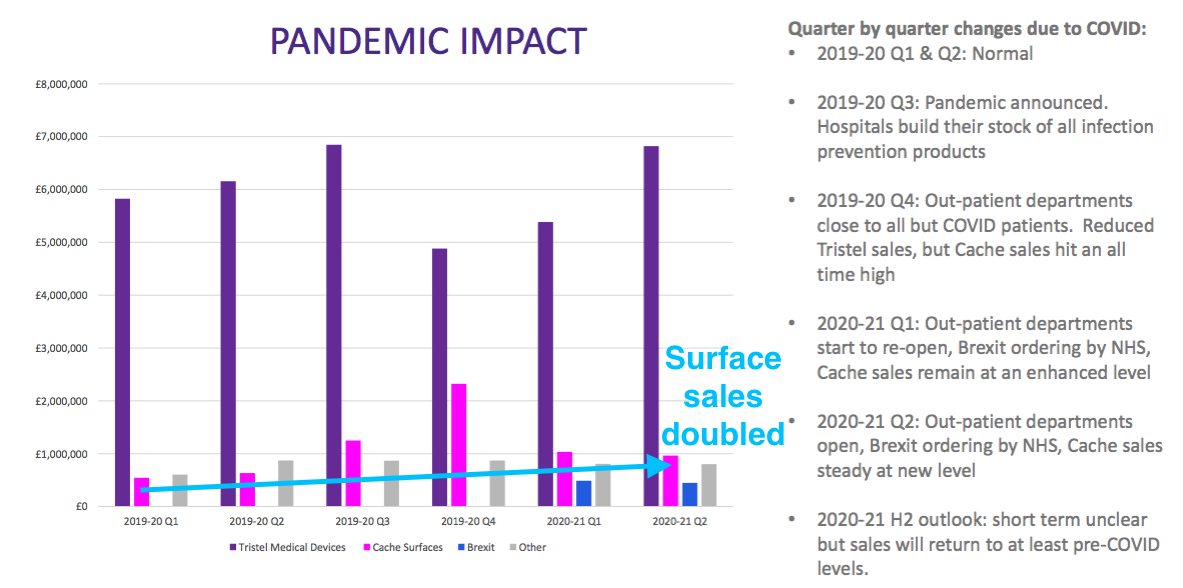 As noted within the FY 2020 statement, demand during the initial lockdown switched from device disinfectants (purple bars above) to surface cleaners (pink bars above) after hospitals deferred routine medical procedures and enhanced their cleaning regimes.
Progress appears to have since 'normalised', although sales of device disinfectants were "lower than budget" during the first seven weeks of the second half due to the latest lockdown.
Revenue from hospital surface cleaners looks to have stabilised at £1m a quarter — approximately double the level recorded before the pandemic.
These H1 figures revealed total hospital-related revenue climbed 18% on H1 2020:
| | | | | | |
| --- | --- | --- | --- | --- | --- |
| Revenue (£k) | H1 2020 | H2 2020 | FY 2020 | | H1 2021 |
| | | | | | |
| Hospital medical devices | 11,700 | 11,797 | 23,497 | | 13.,107 |
| Hospital surfaces | 1,100 | 3,782 | 4,882 | | 2,036 |
| Hospital total | 12,800 | 15,579 | 28,379 | | 15,143 |
| | | | | | |
| Other | 1,834 | 1,465 | 3,299 | | 1,608 |
| Total | 14,634 | 17,044 | 31,678 | | 16,751 |
Total H1 hospital-related revenue was just £400k shy of the level witnessed during H2 2020. Management claimed during the presentation that H2 2020 was supported by "an element of panic buying" following the initial lockdown.
TSTL's re-jigged reporting revealed significant gross-margin variations had occurred during the initial lockdown of H2 2020. In particular, the gross margin of surface cleaners jumped from 63% to 81%:
| | | | | | |
| --- | --- | --- | --- | --- | --- |
| Gross margin (%) | H1 2020 | H2 2020 | FY 2020 | | H1 2021 |
| Hospital medical devices | 83.7 | 78.0 | 80.9 | | 84.5 |
| Hospital surfaces | 63.1 | 80.8 | 76.8 | | 63.0 |
| Hospital total | 81.9 | 78.7 | 80.2 | | 81.6 |
| | | | | | |
| Other | 61.0 | 94.2 | 75.8 | | 60.6 |
| Total | 79.3 | 80.0 | 79.7 | | 79.6 |
The gross-margin fluctuations suggest the sudden sales switch from device disinfectants to surface cleaners during H2 2020 was accompanied by:

Commensurate changes to product pricing to reflect demand, and/or;
Sudden fluctuations to raw-material costs.
For this H1, gross margins for device disinfectants returned to 85% while gross margins for surface cleaners returned to 63%.
The overall 82% hospital-product gross margin underlines how TSTL can turn commodity raw materials (i.e. chemicals, packaging, and so on) into products that buyers are willing to pay a premium for.
Enjoy my blog posts through an occasional email newsletter. Click here for details.
UK
UK hospital-related sales increased by £0.7m, or 13%, to £5.9m during this H1 following greater demand for surface cleaners: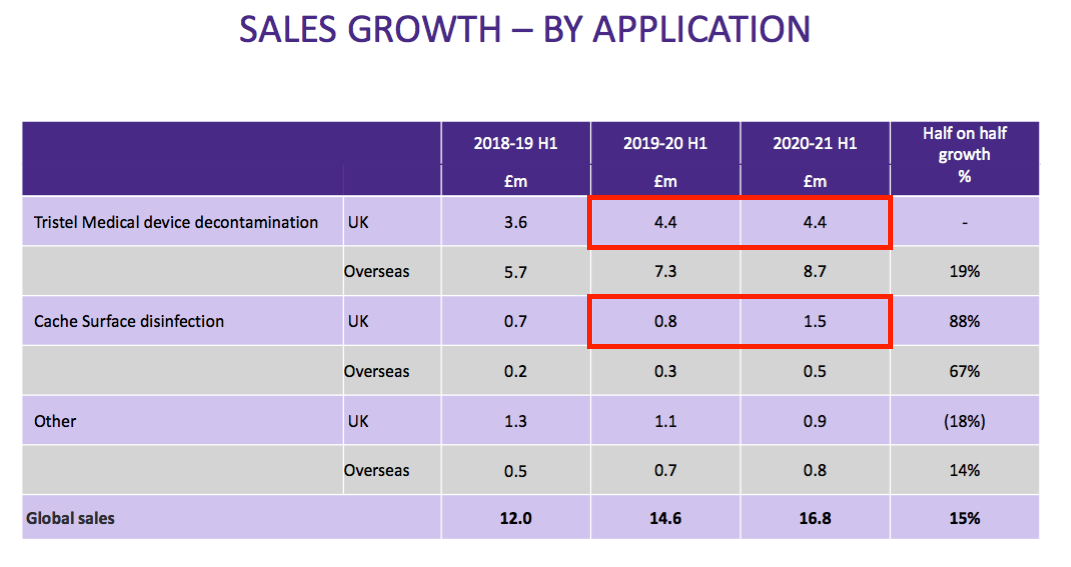 TSTL admitted the performance had been bolstered by Brexit stock-piling:
"In preparation for [the Brexit] transition, last September the NHS purchased approximately £0.9m of Tristel medical device disinfectant products and has held them in a dedicated storage facility. We anticipate that this stock will be fed back into the NHS Supply Chain network from May 2021 but have no visibility on the time this might take. The release of this inventory will have some negative impact on second half sales of medical device disinfectant products in the UK."
Exclude the Brexit stock-piling, and UK hospital-related revenue fell 4% to £5.0m —

with UK medical-device revenue dropping 20% to £3.5m

.
TSTL said the 20% reduction reflected deferred medical procedures:
"Tristel product sales in all countries have been adversely affected as patient examinations have been deferred."
However, overseas medical-device revenue gained 19% during this H1…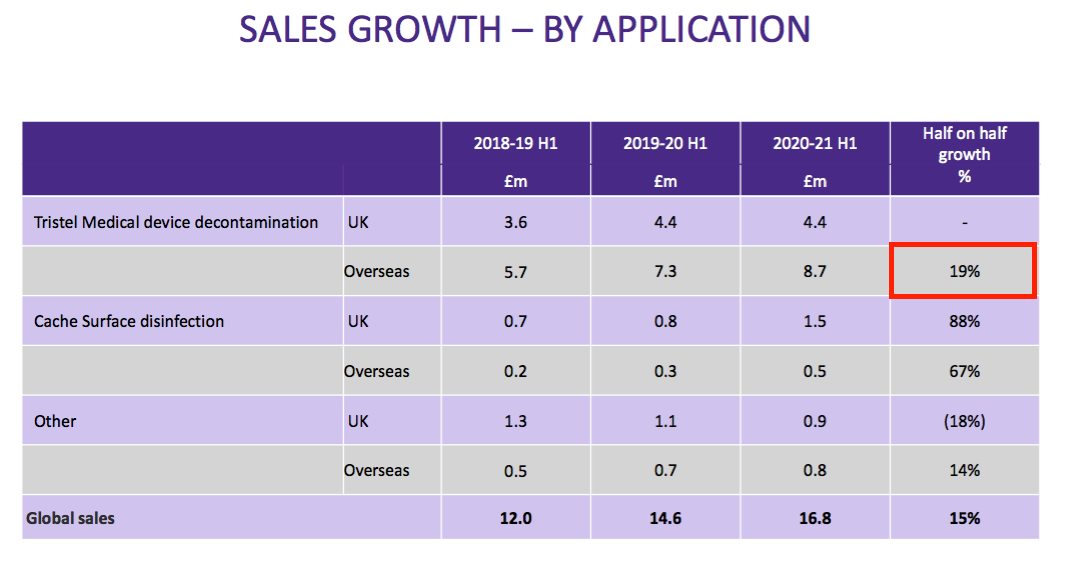 …suggesting the NHS postponed a much greater number of medical procedures than health services abroad.
The Brexit stock-piling alongside the divisional-reporting re-jig makes studying TSTL's UK progress very difficult.
The UK remains by far TSTL's largest and most mature market, and serves as a guide as to the sales potential of other countries.
Just how the Brexit stockpiling of medical-device disinfectants will affect H2 UK sales remains to be seen. TSTL did not disclose UK medical-device revenue within the FY 2020 figures, and their absence from the next FY 2021 figures would leave the exact H2 Brexit impact unclear.
Bear in mind TSTL's FY 2020 UK performance contained two peculiarities:

Lower H2 2020 UK revenue despite the initial lockdown boost to sales, and;

Reduced revenue from the NHS supply chain for the full year.
Maybe something untoward really is developing within the UK, which is why TSTL re-jigged the reporting and lumped the UK together with Europe. That way any adverse UK developments would not be so obvious to outsiders.
But is something untoward developing within the UK? I don't know.
A few points to consider:
Factor in as well the operational mysteries of the NHS supply chain and TSTL's pricing framework with the health service, and perhaps assessing UK progress in any particular year will always be difficult.
Assuming TSTL's competitive 'moat' — a large collection of patents, industry verifications and manufacturer approvals — remains wide, I am hopeful the UK should not be cause for concern.
But it never hurts to check whether the 'moat' does indeed remain wide…
Nanosonics and Ambu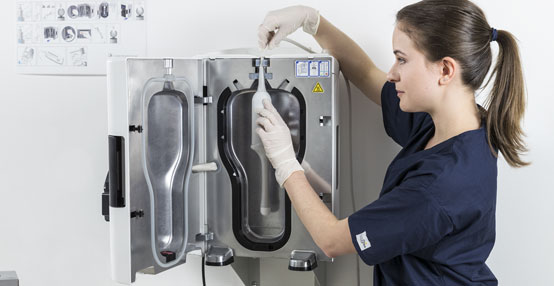 NAN does not currently enjoy a significant UK presence. During FY 2020, only 9% of NAN's revenue — approximately £6m — was generated outside of North America.
But NAN's 2020 annual report did show a Worcestershire NHS Trust ordering 17 trophons: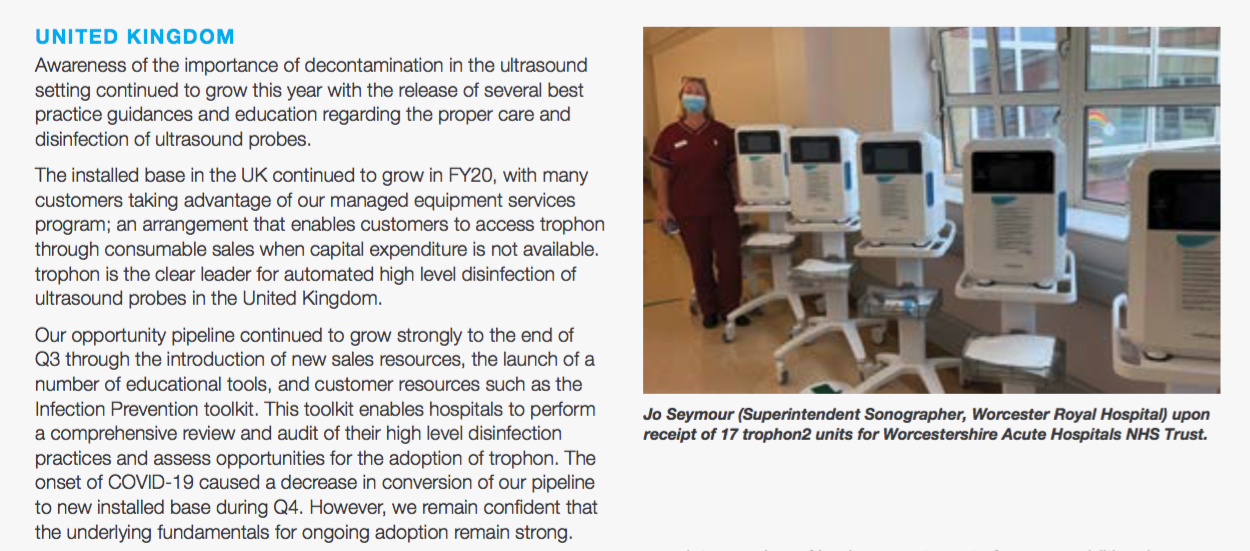 NAN admitted NHS trophon interest had faltered during the initial lockdown:
"The onset of COVID-19 caused a decrease in conversion of our pipeline to new installed base during Q4. However, we remain confident that the underlying fundamentals for ongoing adoption remain strong."
"Due to widespread use of ultrasound across UHL trust and community sites, it is not feasible to have a trophon machine available in all locations. In these situations, the Tristel Trio Wipe System must be used to decontaminate intracavity probes."
The competitive threat from Ambu (AMBU) appears greater than that from NAN.
Single-use endoscopes do not require any disinfection, which is bad news for TSTL.
AMBU may have a greater presence in the UK than NAN. During FY 2020, 55% of AMBU's revenue — approximately £230m — was generated outside of North America.
Sales of AMBU's endoscopes have surged during recent years. The company predicts volumes could improve by between 20% and 30% during FY 2021: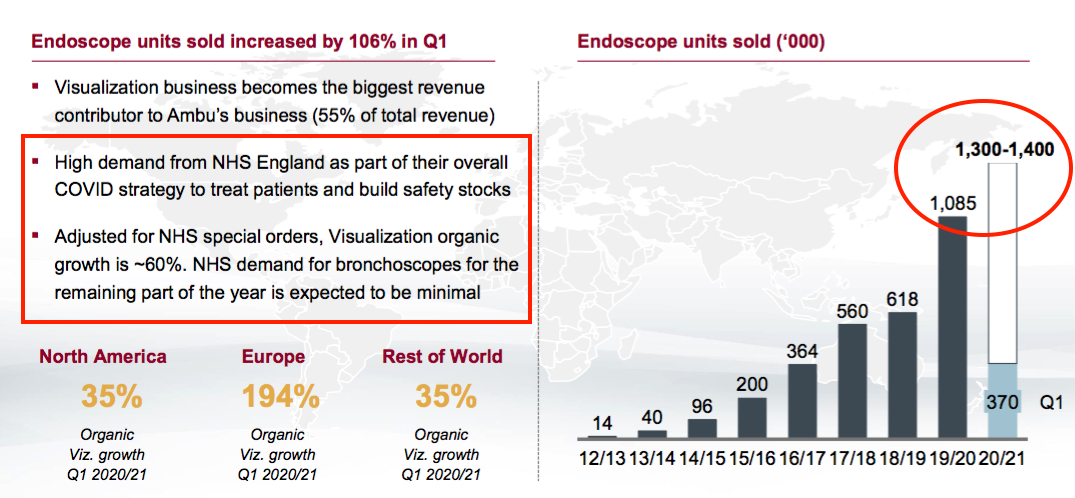 The NHS has acquired single-use bronchoscopes, too.
AMBU claims the pandemic has "accelerated the development of the single-use endoscopy market"…


…and an online search for single-use medical devices found these other suppliers:
I confess I do not know whether single-use medical devices will eventually disrupt TSTL's progress.
For now I am hopeful that:

Manufacturers of repeat-use endoscopes will not let their market share slide without a fight, and;
Hospitals presently using repeat-use endoscopes will continue to use them.
Yet AMBU's sales have not stopped growing since that response.
I would welcome any insight from healthcare professionals on the prospects for trophon machines and single-use medical devices. You can reach me through the comment box below, the Quidisq forum or my contact form.
International
Total H1 overseas revenue gained a welcome 20%:
| | | | | | | | |
| --- | --- | --- | --- | --- | --- | --- | --- |
| Overseas revenue | H1 2019 | H2 2019 | | H1 2020 | H2 2020 | | H1 2021 |
| Australasia (£k) | 1,660 | 1,639 | | 1,700 | 1,830 | | 1,900 |
| China & Hong Kong (£k) | 560 | 622 | | 620 | 1,000 | | 800 |
| Germany/Central Europe (£k) | 2,230 | 2,380 | | 2,490 | 2,830 | | 2,800 |
| Western Europe (£k) | 400 | 1,740 | | 1,750 | 2,850 | | 2,400 |
| Italy (£k) | - | - | | 300 | 370 | | 400 |
| Malaysia (£k) | - | - | | - | - | | 200 |
| Total in-house (£k) | 4,850 | 6,381 | | 6,860 | 8,880 | | 8,500 |
| | | | | | | | |
| Distributors (£k) | 1,560 | 1,582 | | 1,390 | 1,880 | | 1,500 |
| Total (£k) | 6,410 | 7,963 | | 8,250 | 10,760 | | 10,000 |
But H1 overseas revenue was 7% below that recorded for H2 2020, with Western Europe (France and Benelux) experiencing a 16% drop.
I presume Western Europe witnessed more deferred patient examinations than some of TSTL's other overseas markets.
Western Europe sales prior to purchase (FY 2018) were €3.1m.
Doubling up Western Europe revenue of £2.4m for this H1 gives €5.3m at the average 1.11 GBP:EUR seen during the six months.
Western Europe revenue may therefore have improved 71% (€5.3m / €3.1m) (in euro terms) within three years.
Prior to purchase, 18% of Western Europe revenue related to non-TSTL products. The 71% improvement may therefore understate the sales progress of TSTL products.
Doubling up H1 Italian revenue of £0.4m gives €0.9m at the average 1.11 GBP:EUR seen during the six months.
Italian revenue may therefore have improved 27% (€0.9m / €0.7m) (in euro terms) within two years.
TSTL has never disclosed the profit contributions from Western Europe or Italy, but the sales omens from both divisions seem promising.
The Malaysian distributor became a TSTL subsidiary at the start of this H1 and management remarks a year ago claimed the operation enjoyed "close on £1m of gross sales to hospitals".
But the Malaysian subsidiary reported sales of only £200k during this H1, which therefore looks odd.
Management confirmed during the online presentation that the group's Indian distributor would commence sales this month.
Quality UK investment discussion at Quidisq. Visit forum.
United States
TSTL's United States regulatory project continues to advance:
"We continue to make good progress in our USA regulatory project. We have recently completed the Usability and Human Factors Engineering study which represents an important milestone on our path towards completing our De Novo submission."
The "Usability and Human Factors Engineering" studies were finished on schedule, which leaves just two FDA studies still to be completed: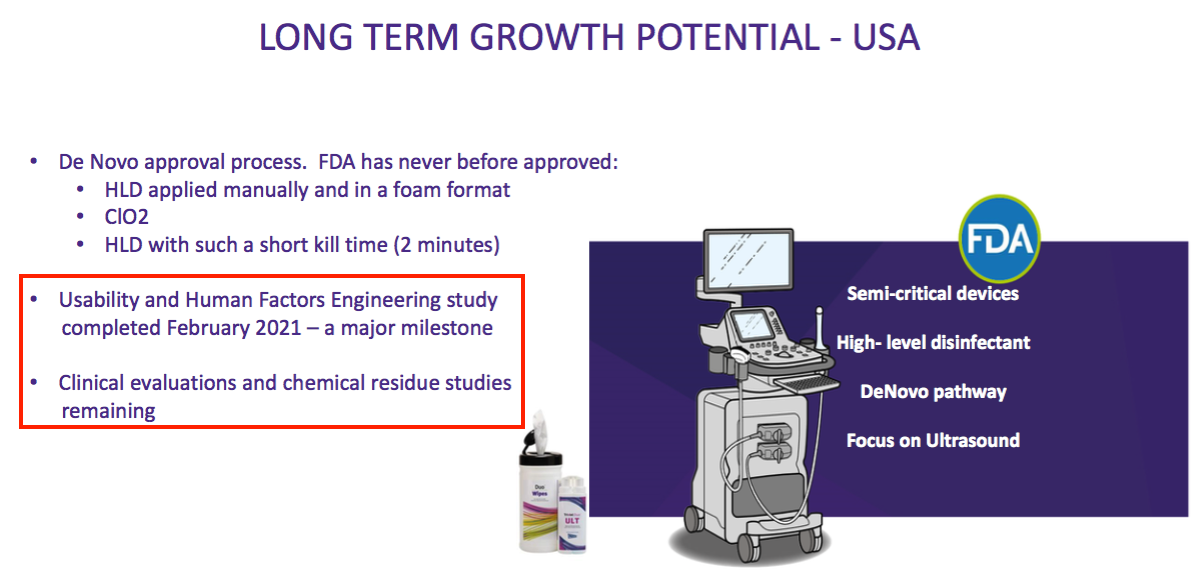 Management did not disclose when the remaining FDA studies would be undertaken.
However, the FY 2020 presentation suggested one of the remaining studies was scheduled for "spring 2021":

Recent management comments concerning the US project have been relatively positive.
I would like to think TSTL is now much closer to the FDA-approval finish line that it is to the FDA-approval start line.
The FY 2020 powerpoint implied the resources required to begin trading within the States — assuming regulatory approval is one day granted — would be in place by FY 2023:

Unlike previous results and presentations, the US costs expensed during this H1 were not disclosed.
Disclosing US costs allows shareholders to better gauge the group's underlying profitability. US costs are presently accompanied by no US revenue.
Total US project expenditure before this H1 had totalled £1.8m:
| | | | | | |
| --- | --- | --- | --- | --- | --- |
| Year to 30 June | 2016 | 2017 | 2018 | 2019 | 2020 |
| Operating profit before US costs (£k) | 2,698 | 4,402 | 4,480 | 5,197 | 6,885 |
| US costs (£k) | (130) | (500) | (500) | (500) | (80) |
| Operating profit (£k) | 2,568 | 3,902 | 3,980 | 4,697 | 6,805 |
The FY 2020 presentation said the US project would cost £750k during FY 2021 to cover the existing and new product applications: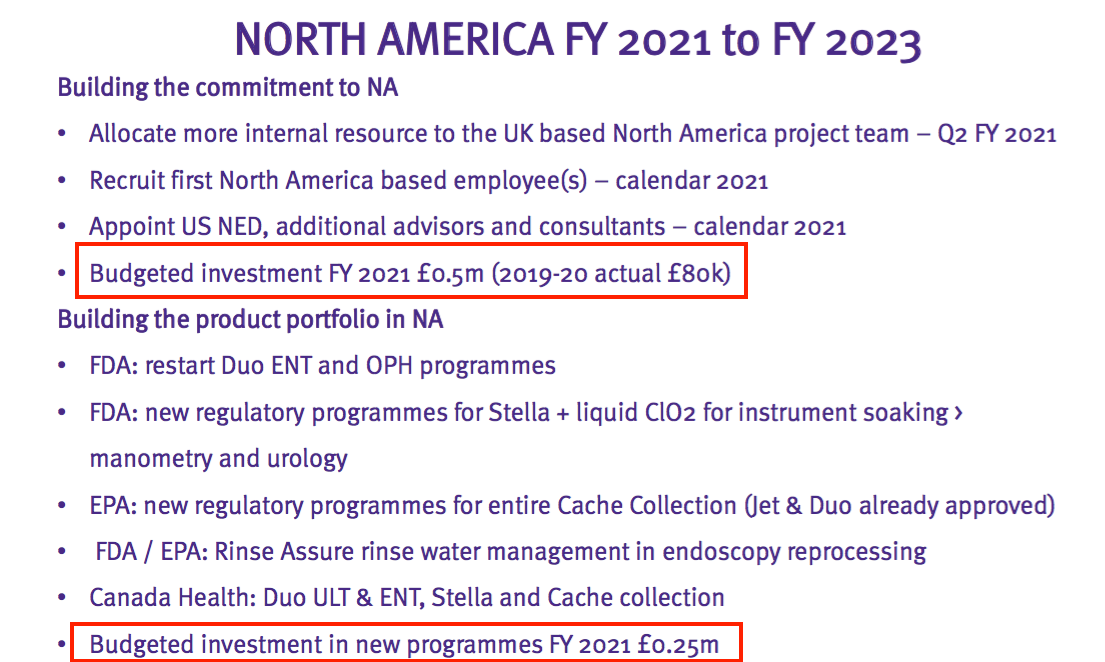 I continue to guess/hope TSTL can submit an FDA application during calendar 2022.
Meaningful US revenue may then occur during 2024, some ten years after the project was launched.
Byotrol, Rinse Assure and MobileODT
TSTL announced a collaboration with Byotrol (BYOT) during March 2020.
The agreement involved TSTL paying BYOT for materials and formulations to enhance the performance of its hospital surface cleaners.
TSTL said at the time the BYOT products would give "access to intermediate level disinfectants that are effective against bacteria, viruses and yeasts in accordance with the requirements of European Test Norms".
TSTL has never mentioned the collaboration since.
But BYOT has shed further light on the arrangement. From BYOT's FY 2020 statement:
"The Tristel agreement relates to three specific surface care technologies targeted for use in hospitals in UK and Ireland, two of which will be dispensed from Tristel's proprietary 'Cache' system of innovative packaging solutions. The agreement has a duration of 10 years, is exclusive in hospitals in the UK and Ireland and non-exclusive elsewhere and will pay to Byotrol a combination of product supply payments, royalties and fees, based on success but with meaningful minimum guarantee payments to Byotrol each year."
Although BYOT's latest (interim) statement did not mention TSTL, the headline numbers suggested the agreement is proving beneficial (at least to BYOT):
"H1 [Professional] revenues increased to £5.66m from £1.77m, including £0.59m of royalty and licensing revenue compared to £35,000 in the comparable period."
TSTL remains quiet about its fledgling ventures.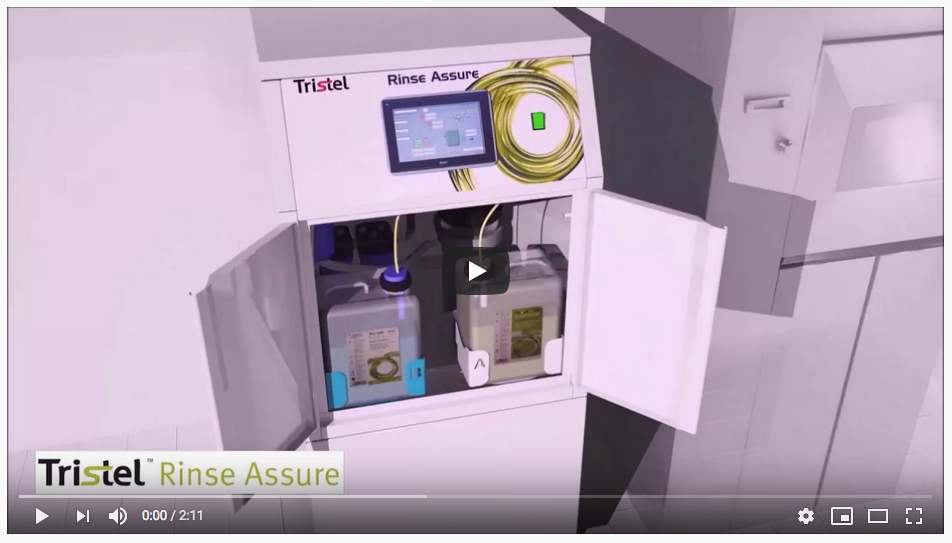 …but the product (perhaps due to hospitals suddenly facing other priorities) has yet to be recognised in a subsequent powerpoint.
TSTL no longer mentions its £807k MobileODT shareholding.

Share options
Significant share-based payments have featured regularly within TSTL's accounts.
Between FY 2016 and FY 2020, share-based payments reduced aggregate operating profit by £2.7m, or 11%.
This H1 witnessed share-based payments reduce operating profit by £260k, or 7.5%:
| | | | | | | |
| --- | --- | --- | --- | --- | --- | --- |
| Year to 30 June | 2016 | 2017 | 2018 | 2019 | 2020 | H1 2020 |
| Operating profit before SBP (£k) | 3,242 | 4,023 | 4,645 | 5,549 | 7,240 | 3,456 |
| Share-based payment (£k) | (674) | (121) | (665) | (852) | (435) | (260) |
| Operating profit (£k) | 2,568 | 3,902 | 3,980 | 4,697 | 6,805 | 3,196 |
The payment charges relate mostly to management options that vest only if the share price reaches certain targets.
The (somewhat controversial) 2015 senior management options were granted when the shares were 96p and only vested if the price reached 136p.
The (less controversial) 2018 management options were granted when the shares were 275p and only vested if the price reached 350p, 425p and 500p.
I welcome options where vesting is dependent on share-price advances, because such options:

Are straightforward to understand;
Have targets that cannot be fudged, and;
Only come good if outside investors have benefitted, too.
IFRS 2 requires companies to record a share-based payment charge even if the options turn out to be worthless.
IFRS 2 can also understate the eventual value of options.
For example, TSTL's 2020 annual report (point 16) showed 2,538k outstanding options: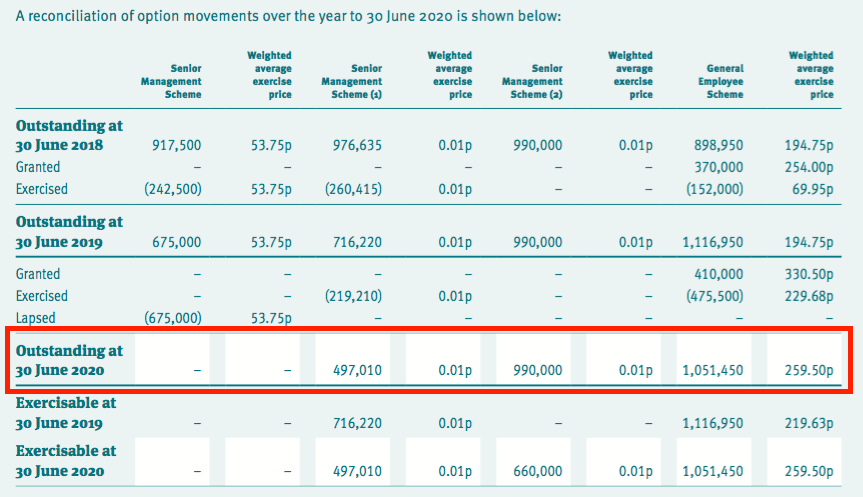 2,538k options could turn into shares worth £15m at the recent 600p share price.
TSTL's aggregate share-based payment charge is nowhere near £15m.
A better way of assessing share options is to consider their dilutive effect on the company's market cap.
The table below shows how TSTL's share count has increased due to options during the last five years:
| | | | | | |
| --- | --- | --- | --- | --- | --- |
| Year to 30 June | 2016 | 2017 | 2018 | 2019 | 2020 |
| Options exercised (k) | 773 | 584 | 443 | 661 | 773 |
| Year-end share count (k) | 42,165 | 42,749 | 43,192 | 44,563 | 45,297 |
| Options outstanding (k) | 3,060 | 2,776 | 3,783 | 3,498 | 2,538 |
| | | | | | |
| Proceeds from exercised options (£k) | 500 | 299 | 358 | 541 | 789 |
(Note: an extra 710k shares were issued during FY 2019 to part-fund an acquisition)
At the start of FY 2016, the then 101p share price supported a £42m market cap.
At the end of FY 2020, the then 425p share price supported a £193m market cap.
The five-year market cap gain was therefore £151m.
During the same five years, 3.2 million TSTL options converted into shares.
Those 3.2 million extra shares were worth £13.6m at the then 425p.
During the same five years, TSTL received £2.5m following the exercise of those 3.2 million options.
The net value of the options exercised during those five years was therefore £11.1m (£13.6m less £2.5m).
As such, between FY 2016 and FY 2020, shareholders arguably forfeited £11.1m to option holders but retained a £151m market-cap gain.
Handing over approximately 7% of the market-cap gain after the share-price quadrupled during five years does not seem completely outrageous to me.
These 800k options will vest fully if, alongside certain profit achievements, the shares trade at 750p during FY 2024.
800k options turning into shares at 750p gives a potential share award of £6m.
TSTL's market cap at 750p with an extra 800k options exercised would be £355m, and net exercise proceeds to TSTL would be just £8k.
Shareholders foregoing £6m while retaining a market-cap gain of £122m (£355m less £233m) does not seem completely outrageous to me.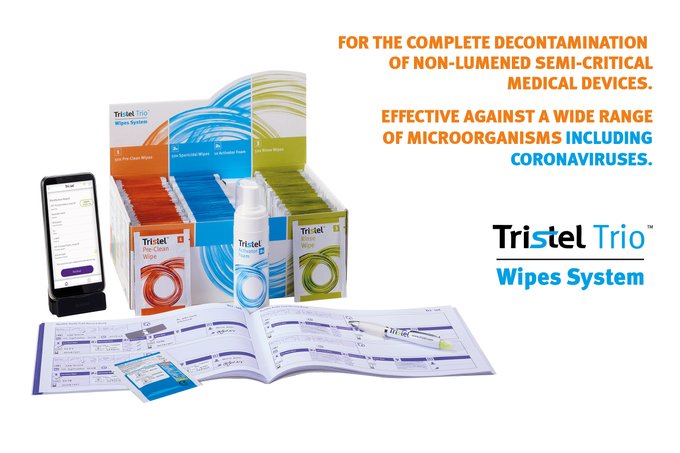 TSTL's share count as at the end of FY 2020 will increase by 7.4% to 48,535k if all 3,338k outstanding options (2,538k at the year end plus the 800k granted thereafter) are exercised.
Those 3,338k outstanding options have exercise prices ranging from 1p to 412p and would raise approximately £2.8m for TSTL if all are converted into shares.
Rather than adjust profits for (potentially misleading) share-based payment figures, earnings per share can be adjusted to use the completely diluted 48,535k share count.
Whether TSTL's directors and employees deserve 3,338k options — and the potential to convert them into shares worth £20m — is of course debatable.
For now at least, I presume few TSTL shareholders are complaining about options when the shares have jumped six-fold since the start of FY 2016.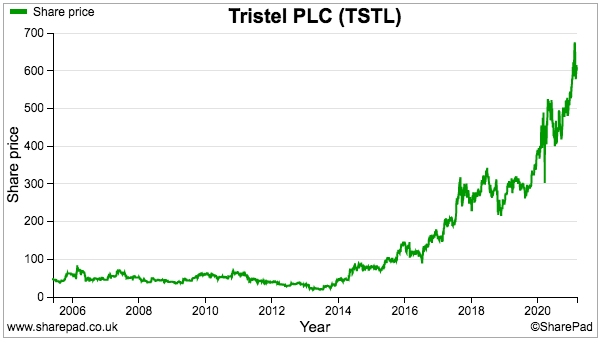 Financials
TSTL's H1 operating margin before share-based payments remained healthy at 21%.
Note that TSTL's H1 profitability was understated by a "one-off payroll-related cost":
"Overheads excluding share-based payments, depreciation and amortisation increased by £1.2m, or 16%. Included in the increase is a one-off payroll-related cost associated with share option exercises, and the first contribution of costs from Malaysia. Excluding both these costs, underlying overhead expenses increased by only 3% in the half compared with last year."
The text above implies the extra payroll (and Malaysian) overheads were approximately £1m — which seems remarkably high given reported operating profit was £3.2m.
Is TSTL really saying reported operating profit would have been 31% greater at £4.2m without the extra payroll/Malaysian overheads?
I am reluctant to read too much into these calculations, because payroll costs and Malaysian overheads are expenses that are here to stay.
Note also that TSTL's headcount increased by 19% during the six months:
"During the period we increased global headcount by 31, from 164 at 30 June, to 195 at 31 December. We have bolstered our marketing, product management, product development, quality management and regulatory teams to prepare for the growth that we anticipate once hospital patient examinations return to their pre-pandemic levels in all countries, and the Cache product range is marketed globally. Included in the headcount increase are five employees in our newly operational Malaysian subsidiary."
Employee costs excluding directors came to £9.3m for FY 2020 (point 9), and a 19% greater workforce implies another £1.8m may be added to the wage bill for FY 2021.
TSTL keeping the H1 operating margin (before share-based payments) at 21% following this recruitment drive feels very impressive.
The additional wages may be obscuring some growing 'economies of scale', as the extra workers were taken on to "to prepare for… growth" and so may not have contributed much to revenue to date.
The cash flow statement showed profit for this H1 was reduced by £55k due to an unrealised foreign-exchange

loss

, but profit for the comparable H1 2019 was increased by £140k by an unrealised foreign-exchange

gain

.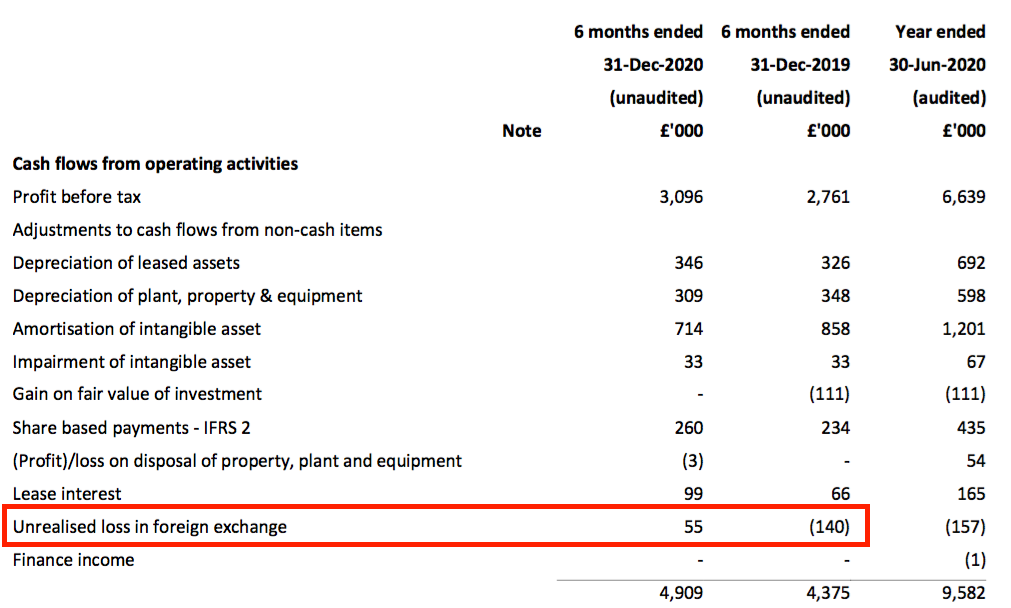 Unrealised foreign-exchange gains and losses occur when outstanding debtors and creditors denominated in overseas currencies are translated into GBP at the balance sheet date.
Such gains and losses can hinder or flatter reported profits through no fault of the company. (Profits can also be hindered or flattered by

realised

foreign-exchange gains and losses, but companies do not disclose realised movements.)
The books also showed adjusted earnings of £2.8m and proceeds from exercised options of £0.3m converting almost fully into free cash, with £1.8m spent as dividends and £1.2m added to the bank balance.
Half-year cash stood at £7.3m while bank debt remains zero.
Management said during the presentation that the cash position had since increased to £8.1m
The 2020 annual report (point 5) stated TSTL considers a "minimum cash balance of £4 million is appropriate — providing adequate protection against unexpected events…"
TSTL carries no final-salary pension obligations.
Which is best for stock-screening: Stockopedia or SharePad? See my verdict.
Valuation
TSTL expects revenue to have compounded at an annual average rate of between 10% and 15% during those three years.
Meeting the bottom-of-the-range 10% level requires FY 2022 revenue of £34.8m.
Trailing twelve-month revenue is presently £33.8m — meaning TSTL needs to lift sales by only £1m within the next 18 months to meet its guidance target.
Finding extra sales of only £1m during the next 18 months is very achievable — even with the company claiming it is "difficult to forecast sales for the second half".
TSTL's other three-year targets are:

Ebitda (before share-based payments) remaining at 25% or more, and

Profit before tax (and share-based payments) increasing each year.
TSTL's present valuation appears to be looking far beyond the firm's guidance to FY 2022.
TSTL's reported operating profit was £3.2m for this H1.
The following adjustments give an 'underlying' operating profit of £3.9m:

Adding £260k to ignore share-based payments;
Adding £375k to ignore (possible) US regulatory costs, and;
Adding £55k to ignore unrealised foreign-exchange losses.
Doubling up the performance, adjusting for full-year lease costs (£200k) and then applying standard 19% UK tax leads to earnings of £6.1m.
Using the aforementioned 48,635k share count to assume every outstanding option is exercised, earnings of £6.1m convert into 12.6p per share.
The 600p share price could therefore be trading at 48x my option-adjusted earnings guess.
My valuation sums could be fine-tuned further for the cash position, "one-off payroll-related" costs and other items, but the stratospheric 48x multiple already tells a story.
A premium share-price rating may well be justified given:

Covid-19 has probably created an irreversible trend of hospitals enhancing their cleaning and disinfection regimes;

The 19% workforce expansion shows confidence of capturing further sales within markets such as Western Europe, India and (eventually) the US.

The accounts indicate TSTL's disinfectants enjoy attractive economics and a worthwhile competitive position, and;

Extra payroll/workforce costs during this H1 may have obfuscated TSTL's true profitability and economies of scale.
Remember, too, that the latest option grant pays out in full at 750p.
But whether trophon machines and/or single-use endoscopes and/or something else will eventually derail TSTL's growth ambitions and the 48x P/E remains to be seen.
The trailing 6.46p per share twelve-month dividend meanwhile supports a lowly 1.1% income.
Maynard Paton
PS: You can receive my blog posts through an occasional email newsletter. Click here for details.