***SharePad 25% OFF Special Offer***
Use promo code mp25 to claim your 6-month discount. Click here for details. #ad
25 August 2022
By Maynard Paton
Another month and another round of 'back to basics' filtering.
Introduced earlier this year to identify James Halstead, this screen shortlists companies that offer cash-flush balance sheets, robust margins and dependable dividends. SharePad returned 19 matches: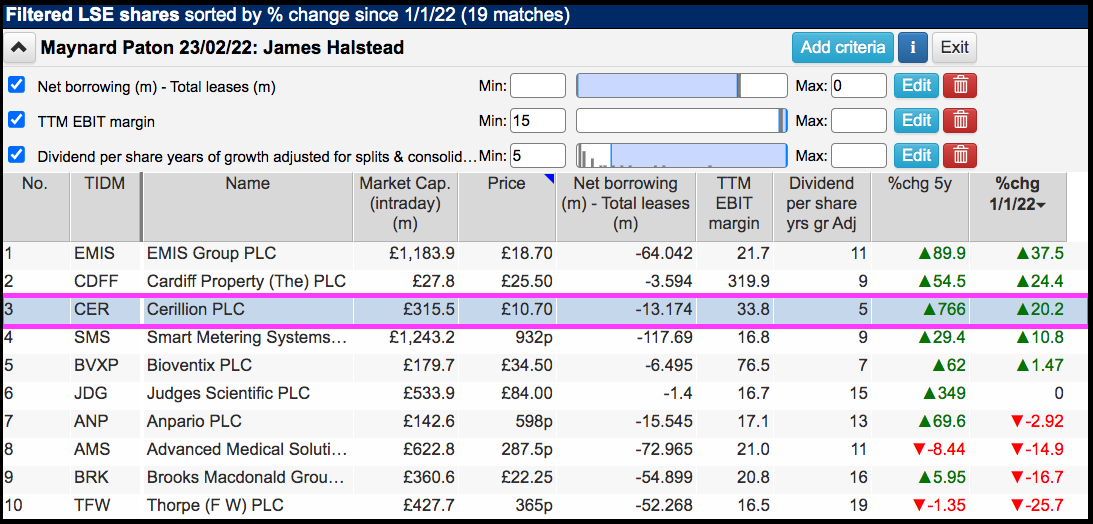 I selected Cerillion because the shares were among the few on the shortlist to have moved higher this year. I passed on EMIS and Cardiff Property because the former was subject to a bid and the latter was too small.
Cerillion's shares have actually five-bagged since the pandemic lows of March 2020 and remain very close to their £11 all-time high: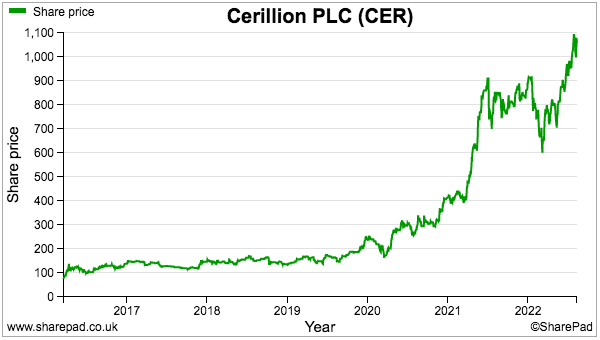 Let's take a closer look.
Read my full Cerillion article for SharePad.
Maynard Paton