***SharePad New Subscriber Special Offer***
Readers of my blog can claim one month of free data. Click here for details. #ad
12 February 2023
By Maynard Paton
Difficult market conditions have prompted many investors to find safety through attractive dividend shares.
Hence a new screen to pinpoint companies that boast a dependable payout, a meaningful yield and respectable prospects.
The exact criteria I employed for this search were:
A record of dividend payments spanning at least 20 years;
A 10-year dividend growth record of 5% or more;
A minimum forecast three-year dividend growth rate of 5%, and;
A forecast dividend yield of at least 4%.
I applied the screen the other day and SharePad returned 14 matches: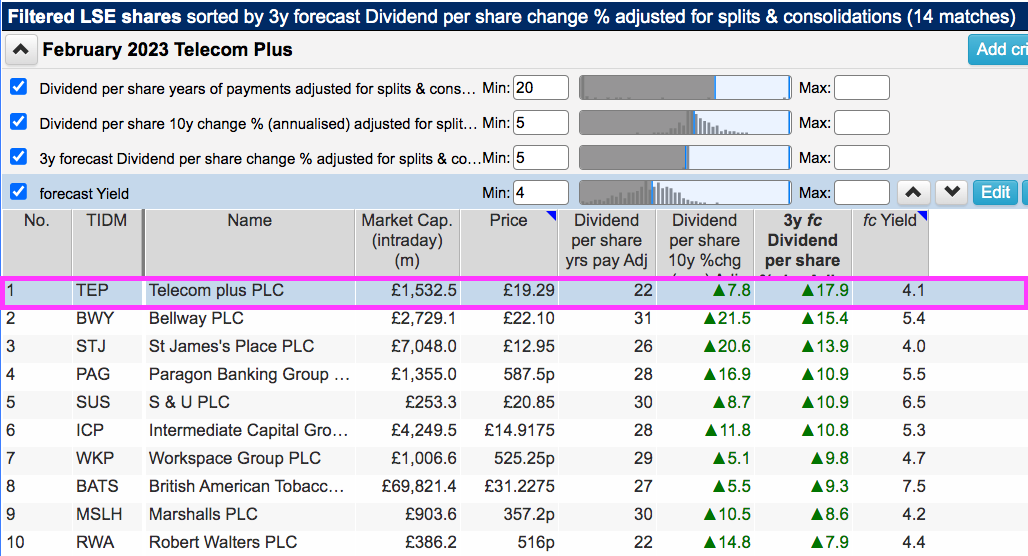 I selected Telecom Plus from the shortlist as the company offered the highest forecast dividend growth for the next three years: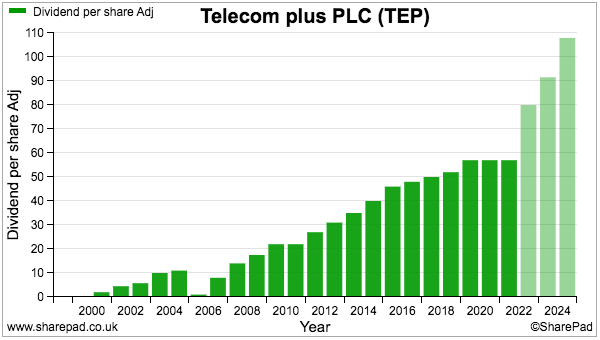 Let's take a closer look.
Read my full Telecom Plus article for SharePad.
Maynard Paton