***SharePad New Subscriber Special Offer***
Readers of my blog can claim one month of free data. Click here for details. #ad
15 December 2021
By Maynard Paton
Shares offering 'Quality At a Reasonable Price' have been hard to find during the last few years. But recent market conditions might be presenting a few fresh opportunities.
Specialist fund manager Ashmore could meet some QARP-type criteria. At present this £2 billion mid-cap offers:
Impressive financials, including a majestic 66% margin and 'surplus' capital of more than £600 million;
A reliable dividend history, with the payout never being cut during the banking crash and pandemic, and;
A reasonable P/E of 12-13 alongside a dividend yield of 5%-plus.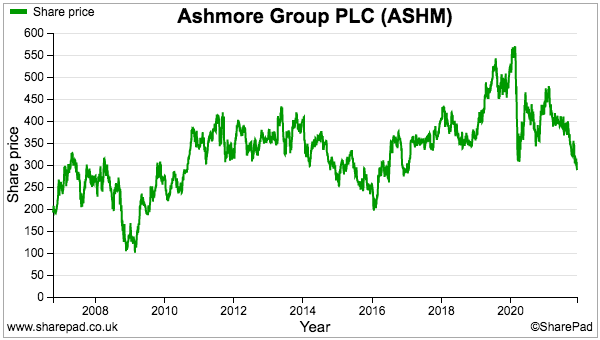 Let's take a closer look.
Read my full Ashmore article for SharePad.
Maynard Paton