01 May 2018
By Maynard Paton
Update on World Careers Network (WOR).
Event: Interim results for the six months to 31 January 2018 published 30 April 2018
Summary: Yet again the recruitment software developer delivered results that warned of greater costs and lower client fees. However, this statement was also accompanied by details of a company rebranding — which seems a complete joke project to me. Instead, management really should be addressing why the firm looks to have lost its largest customer. I have sat on a 35% loss here for three years now, and have been taught a tough lesson about illiquidity. Sadly I continue to hold.
Price: 235p
Shares in issue: 7,610,304
Market capitalisation: £17.9m
Click here to read all my WOR posts
Results: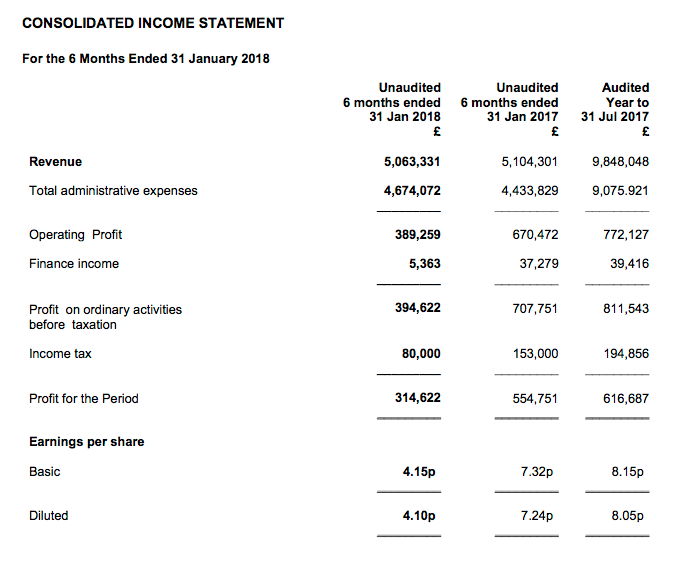 My thoughts:
* He did say there would be a "material adverse impact"
This time last year, WOR admitted its 2018 earnings would experience a "material adverse impact" due to a mix of slow sales to new clients and greater operating costs.
As such, these results were never going to be spectacular.
In the event, revenue dropped 1% while operating profit dived 42%. The sole positive from this H1 performance was that it was not as bad as H2 2017, when operating profit collapsed to £102k.
That said, the prospect of another woeful H2 seems high. WOR's executive chairman, Charles Hipps, confessed:
"Low new sales in the first half of the year, and known reductions in subscription revenues from the existing client base, mean that we expect profits for the second half of the year to be lower than the first half and for this to be reflected in a lower profit for the full year than we achieved in 2017."
Perhaps if WOR held its seminars away from converted bunkers…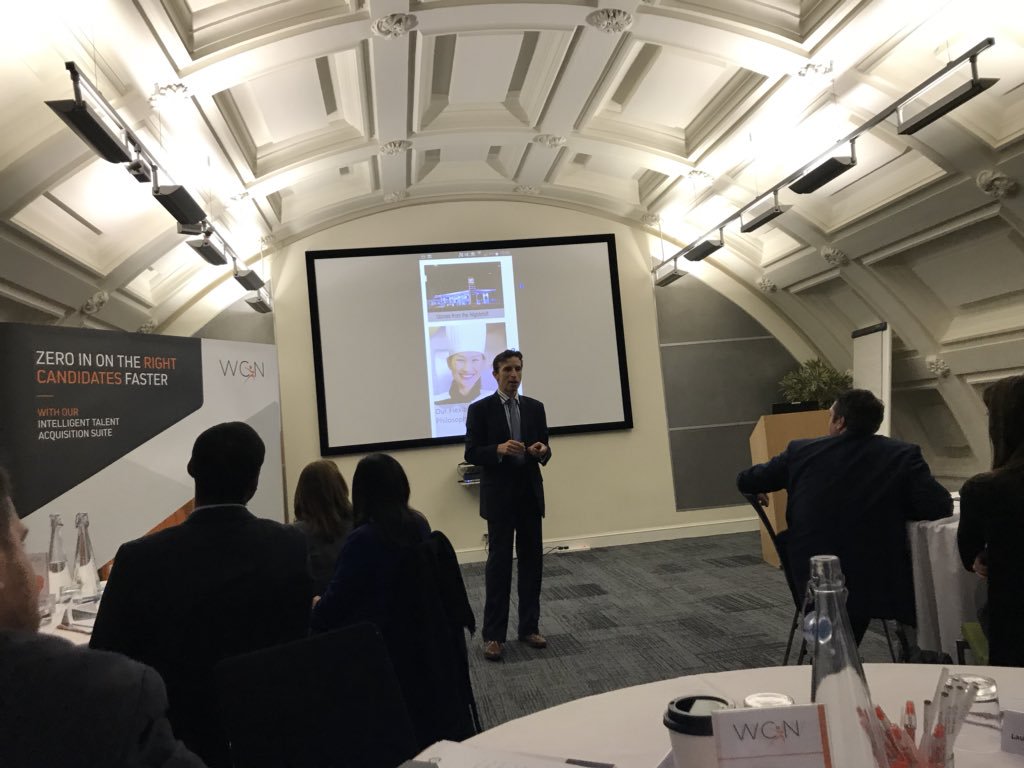 …then new sales would not be so elusive.
* Substantial HMRC contract looks to have been lost
When I studied November's annual figures, I wrote:
"I note the term "known reductions in revenue from the existing client base".

I bet that concerns HMRC, which is WOR's largest customer and represents about 12% of group revenue.

My investigation back in 2015 revealed that HMRC's standard monthly payment to WOR had dropped by a massive 66%.

The HMRC contract is up for renewal in early 2018 and I dare say WOR has again pitched a lower fee to keep the business. "
Well, it seems WOR has lost its HMRC contract — at least judging by HMRC's monthly spreadsheets.
The spreadsheets for January, February and March made no mention of WOR. HMRC produced approximately 14% of WOR's 2017 revenue and would be a significant client loss.
* Stupid name change could disguise a more pressing problem
I had to snigger at this remark from the aforementioned Mr Hipps:
"As we continue to grow the business, we want our brand to best reflect why we exist, what we believe in, and where we are heading. In order to achieve this we intend to change our logo, our visual identity and the branding of our products and services and, alongside this, the name of the company."
Continue to grow the business!? Excuse me Mr Hipps, but operating profit currently runs 80% below the level reported for 2014.
The company name will be changed to Oleeo plc.
No, I am not sure how exactly Oleeo reflects why the company exists, what it believes in and where it is heading either.
I also doubt this rebranding exercise will disguise what could be a more fundamental problem — that the products just aren't good enough — and why perhaps HMRC has jumped ship.
I can only trust Mr Hipps spent a few minutes on Domainhole rather than employ costly consultants for this joke project.
Valuation
With earnings continuing at a very depressed level and no sign of any imminent improvement, gauging WOR's valuation remains tricky.
The only real yardstick is the £11.0m net cash position, which adjusting for likely upfront customer payments is probably about £9.5m. With a market cap of £17.9m, the underlying business could arguably be valued at £8.4m.
However, that £8.4m figure does not appear to be an obvious bargain given the £491k trailing operating profit.
The straw to clutch, of course, is that WOR's investment in marketing and so on eventually pays off, revenue then advances, and profitability in time rebounds to the previous heights of £2m-plus. (I acknowledge this projection could be wishful thinking.)
I have held this share for three years now and have been stuck with a 35% loss for almost all of that time.
While I am a patient investor, the (likely) loss of the HMRC contract alongside the stupid name change has left me somewhat uncomfortable with the business.
Indeed, I am beginning to sense the group's extra costs are to help its products catch up with the competition, rather than to extend their prominence.
Normally I would be selling out here, but WOR has taught me a tough lesson about illiquidity — the free float has only a c£1m market value and I just can't sell without crashing the share price.
As such, I have to resign myself to keeping WOR on and hoping I do not face another three years of holding 'dead money'.
Maynard Paton
PS: You can now receive my Blog posts through an occasional e-mail newsletter. Click here for details.
Disclosure: Maynard owns shares in World Careers Network.