***SharePad New Subscriber Special Offer***
Readers of my blog can claim one month of free data. Click here for details. #ad
15 April 2023
By Maynard Paton
I have embarked on further 'back to basics' filtering to unearth a potential long-term winner for my portfolio.
This new screen identifies companies that offer a rising dividend, low valuation, robust balance sheet and decent director ownership.
The exact filter criteria I applied for this search were:
A 5-year annualised dividend growth rate of 10%;
A forecast 10% dividend increase;
A trailing 12-month P/E of 15 or less;
Net borrowings less total leases of no more than 0 (i.e. a net cash position excluding IFRS 16 lease obligations), and;
A minimum 5% total director shareholding.
I ran the screen the other day and SharePad returned only four matches: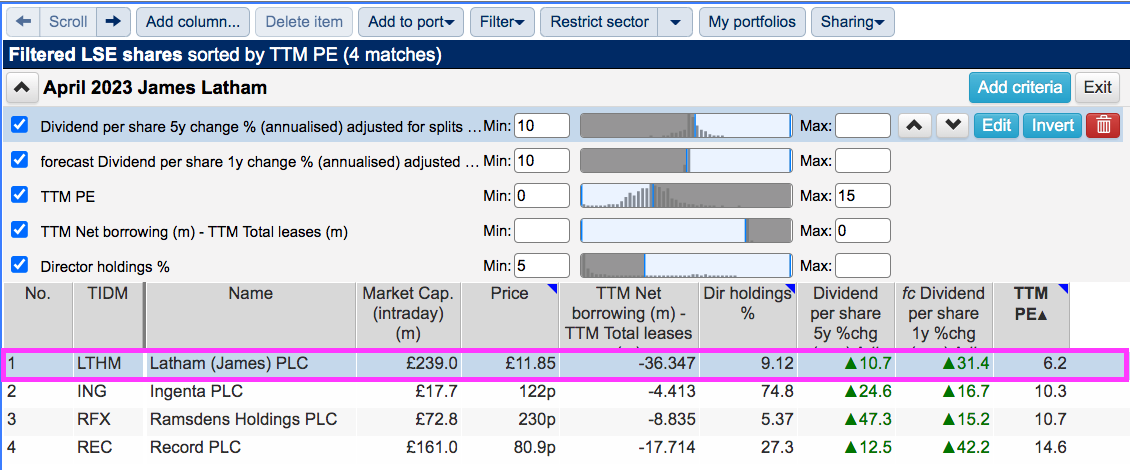 I selected James Latham because it traded on a remarkably low trailing P/E of 6.
SharePad shows Latham's dividend rising nicely over time with only a couple of setbacks: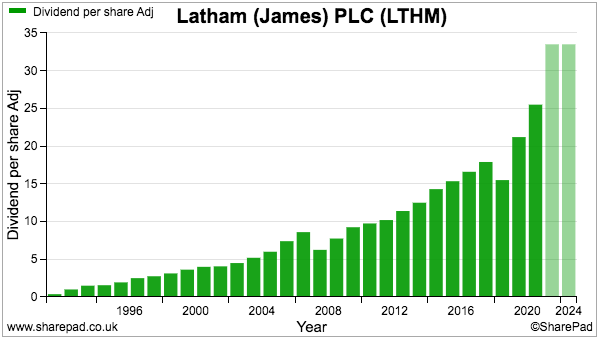 SharePad also shows the trailing P/E at its lowest since 2007: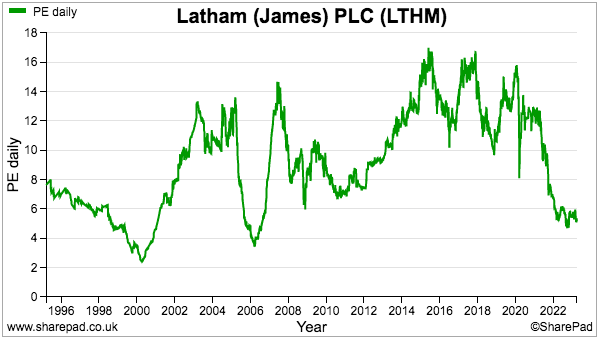 Let's take a closer look.
Read my full James Latham article for SharePad.
Maynard Paton