13 October 2020
By Maynard Paton
Results summary for Andrews Sykes (ASY):
"Resilient" half-year figures that showed revenue down 4% and profit up 2%.
No light was shed on how ASY could sustain its performance when 50% of UK employees were furloughed.
The statement confirmed bumper cash flow of £14m that prompted a special £10m dividend during the summer.
The books remain healthy with high margins and net cash, although the pension scheme might require extra funds.
A possible P/E of 17 does not appear completely outrageous for a seemingly pandemic-resistant business. I continue to hold.
Contents
Event link, share data and disclosure
Event: Interim results for the six months to 30 June 2020 published 30 September 2020.

Price: 620p
Shares in issue: 42,174,359
Market capitalisation: £261m

Disclosure: Maynard owns shares in Andrews Sykes. This blog post contains SharePad affiliate links.
Why I own ASY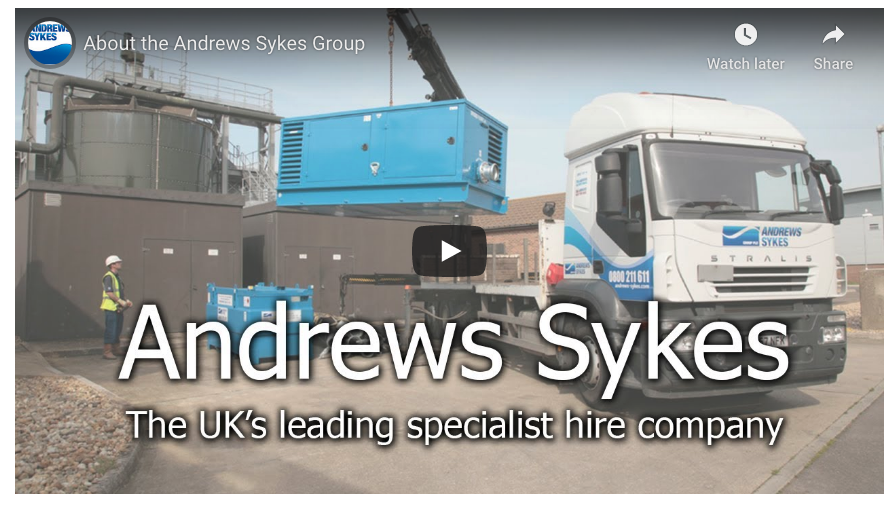 Supplies air conditioners, portable heaters and industrial pumps for hire, with success based on a prompt 24/7 service, high-quality rental fleet and commercial-only customer base.
Accounts regularly showcase high margins, generous cash flow, net cash and attractive returns on equity.
Chairman and family are 90%/£234m shareholders and ensure management focuses on "long-term shareholder value creation" (point 3).
Further reading: My ASY Buy report | All my ASY posts | ASY website
Results summary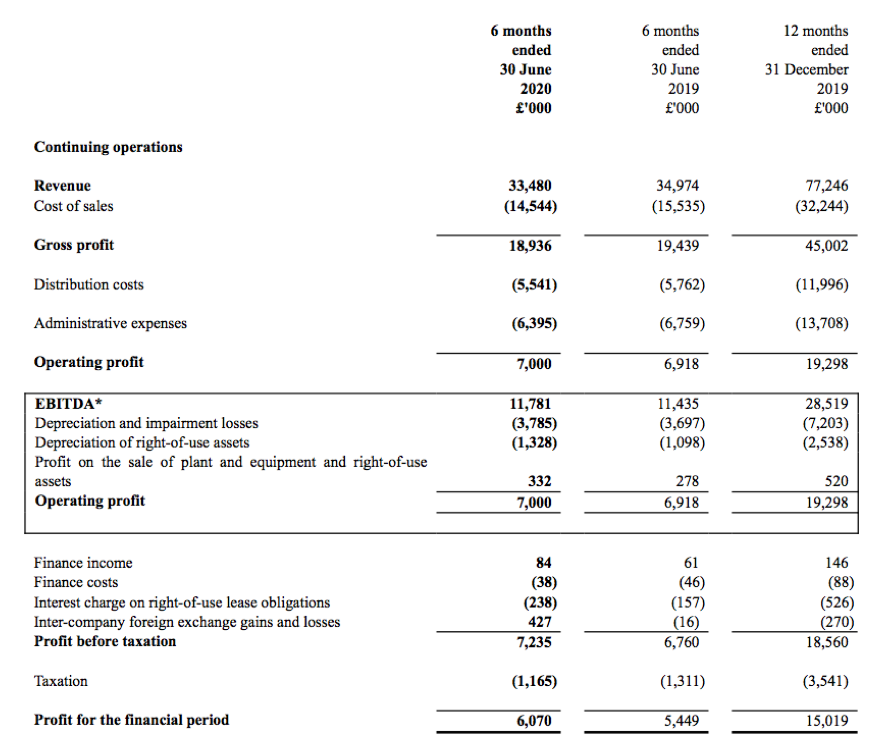 Covid-19, furloughed employees and special dividend
This H1 statement did not shed any light on ASY's mysterious furlough process.
"In the UK, approximately 50% of our employees are furloughed."
Those FY 2019 results also claimed:
"In the UK… [t]he impact on the business as of the end of March has been limited with trading levels close to expectation."
How the UK business could trade "close to expectation" with 50% of employees sat at home was unclear then and remains unclear now.
The annual results also admitted many European employees had received state support:
"In France, Italy, Belgium and Luxembourg we are currently working with significantly reduced staff levels, with most of our staff enlisted to the appropriate government employment retention schemes."
The final dividend declared within those FY 2019 results therefore seemed questionable given the apparent receipt of overseas government assistance.
And now to this H1 statement, which gave this explanation for the special dividend:
"This [special] dividend was paid out of the group's substantial brought forward cash reserves accumulated from previous years trading, a proportion of which were surplus to the group's requirements and were therefore returned to shareholders."
ASY paying a special dividend while furloughing staff certainly feels wrong.
Unless of course any government money received has now all been handed back.
As mentioned earlier, how 50% of UK staff could have been furloughed and the business still deliver these creditable H1 figures remains unclear.
However, the furlough/special dividend situation does offer shareholders some positives:
The lockdown may have inadvertently showed ASY how to operate with fewer employees.
Enjoy my blog posts through an occasional email newsletter. Click here for details.
Revenue, profit and dividend
ASY described its lockdown performance as "resilient".
Revenue fell 4% while profit improved 2%:
| | | | | | | | |
| --- | --- | --- | --- | --- | --- | --- | --- |
| | H1 2018 | H2 2018 | | H1 2019 | H2 2019 | | H1 2020 |
| Revenue (£k) | 37,815 | 40,748 | | 34,974 | 42,272 | | 33,480 |
| Operating profit (£k) | 9,280 | 11,401 | | 6,918 | 12,380 | | 7,000 |
H1 revenue was the weakest since 2016.
ASY's progress is typically bolstered by extreme weather. The H1 2018 performance for example was boosted by a scramble for portable heaters during heavy snow and then for air conditioners during a heatwave.
H1 UK revenue remained at £21m — a remarkable performance given the aforementioned furlough process.
ASY's blog describes various contracts won during the first half, including:
European sales dropped 14% after being "significantly affected by a combination of the coronavirus pandemic and mild weather".
Revenue within the Middle East and Africa fell 4%.
The geographic revenue split was 62% UK, 21% Europe and 17% Middle East/Africa.
Up until May's annual results, ASY had declared 12 consecutive 11.9p per share interim/final dividends.
The FY 2019 final dividend was then reduced to 10.5p per share.
However, this H1 declared a return to a 11.9p per share (interim) payout.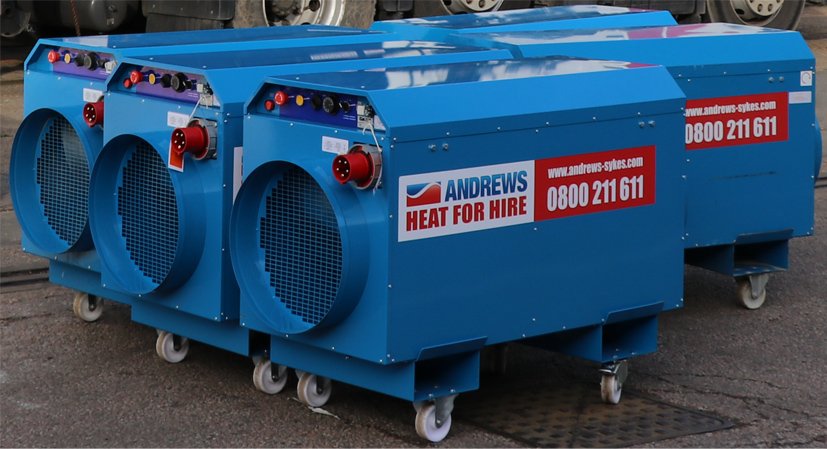 Financials
ASY's accounts remain in good shape.
Cash flow was enhanced by favourable working-capital movements:
| | | | | | | |
| --- | --- | --- | --- | --- | --- | --- |
| | 2015 | 2016 | 2017 | 2018 | 2019 | H1 2020 |
| Operating profit (£k) | 13,208 | 15,816 | 17,589 | 20,681 | 19,298 | 7,000 |
| | | | | | | |
| Working-capital movements | | | | | | |
| Stocks (£k) | (1,024) | (2,251) | (1,022) | (2,682) | (3,834) | (1,355) |
| Trade and other receivables (£k) | (2,196) | (1,876) | 563 | (2,139) | (1,818) | 2,942 |
| Trade and other payables (£k) | 139 | 1,970 | (696) | 529 | 60 | 1,671 |
| Total (£k) | (3,081) | (2,157) | (1,155) | (4,292) | (5,592) | 3,258 |
ASY typically

injects

cash into working capital each year, so the cash release during this H1 was very unusual.
Indeed, net cash from operations of £14m during this H1 was nearly double that produced during the comparable period:

Somewhat oddly, the results RNS did not refer to the bumper cash flow at all.
"Our cash flow forecast assumes that cash collections will reduce over the next nine months as customers take longer to settle their debts."
Cash flow clearly did not suffer as badly as the forecast had projected.
Cash flow during this H1 funded last year's £4.4m final dividend and added a further £3.9m to the bank.
Cash at the half year was £32.1m, with conventional debt at £3.5m to give net cash of £28.6m.
The aforementioned special dividend was paid in August and cost £10m.
ASY presumably deems any net cash beyond £18.6m (i.e. the half-year net cash of £28.6m less the £10m special dividend) to be surplus to requirements.
The £18.6m net cash still on hand but not paid as a special dividend may therefore be essential for the business to operate.
ASY has carried net cash since 2010.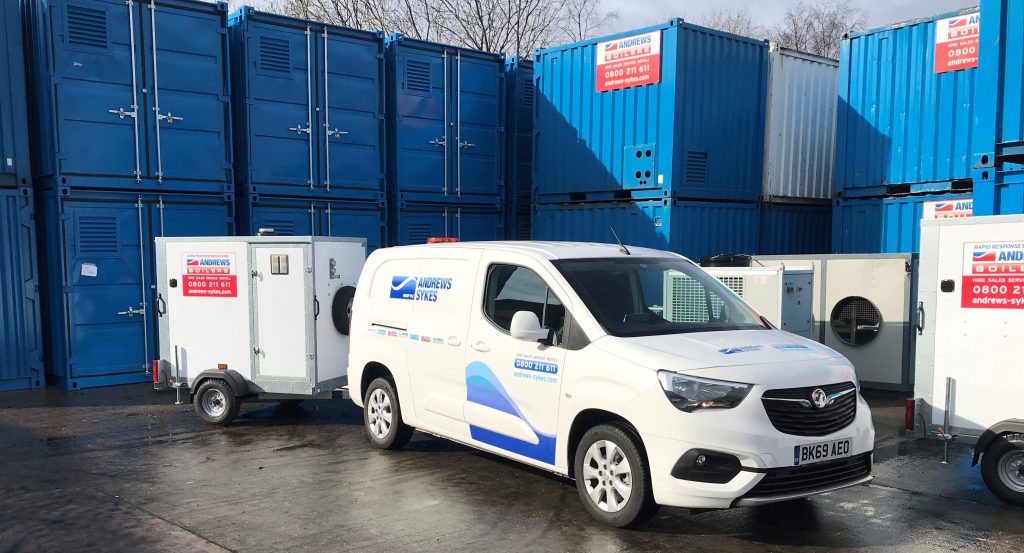 ASY's defined-benefit pension scheme continues to enjoy an accounting surplus.
Despite the surplus of £479k, a £600k one-off contribution was injected into the scheme during this H1:
"The next formal triennial funding valuation is due as at 31 December 2019. This is currently being worked upon and, subject to unforeseen circumstances, should be presented to the board of directors in the Autumn.

A draft funding valuation was presented for discussion in the Summer and the group made a one-off contribution of £600,000 in late May 2020 to largely eliminate the indicative funding deficit as at 31 December 2019.

In addition, the group has continued to make regular monthly contributions of £10,000 per month during 2020 and therefore the group anticipates that total contributions to the defined benefit pension scheme during 2020 will be at least £720,000."
To cut a long actuarial story short, pension accounting surpluses and deficits do not always reflect the true-life demands of a final-salary plan.
Important pension-scheme figures to consider are the benefits being paid and the plan's asset value: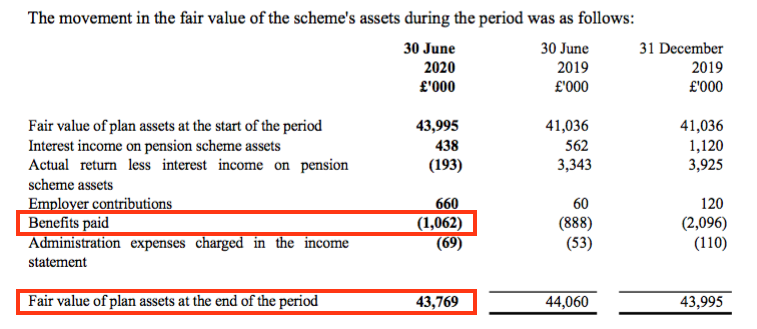 For ASY, paying annual benefits of £2.1m from scheme assets of £43.8m requires an investment return of 4.5%.
I am not convinced ASY's standard contributions of £120k a year are enough to sustain benefits of £2.1m should a market slump erode the £43.5m scheme assets.
Note that extra pension contributions bypass the income statement — with the cash flow statement highlighting the expense:

I expect ASY's FY 2020 results due in May next year will reveal the outcome of the triennial scheme review and any revised contributions.
Despite the pandemic, ASY's H1 operating margin was a healthy 20% that reflected a "favourable business mix".
ASY's business consistently enjoys positive economics. The full-year operating margin has topped 20% since 2002.
Reader offer: Claim one month of free SharePad data. Learn more. #ad
Valuation
ASY's blog indicates the company had a busy summer supplying cooling equipment:
The busy blog and this resilient H1 performance could mean judging H2 profit may not be complete guesswork.
A repeat of last year's H2 performance may in fact be very plausible for FY 2020.
If so, FY 2020 operating profit (less IFRS 16 interest costs) would be £18.8m.
Applying tax at the UK standard 19% would then give earnings of 36.1p per share.
ASY remains a tightly held share with a very wide bid-offer spread.
The 100-year-old chairman and his family own almost 90%, leaving approximately 10% for everybody else.
A 620p mid-price values ASY at £261m and the free float at £27m.
Making no adjustments for the retained cash or pension contributions, the P/E could be 620p / 36.1p = 17x.
The multiple does not appear completely outrageous for a high-margin, cash-rich and apparently pandemic-resilient business.
The trailing 22.4p per share dividend meanwhile supplies a 3.6% income at 620p.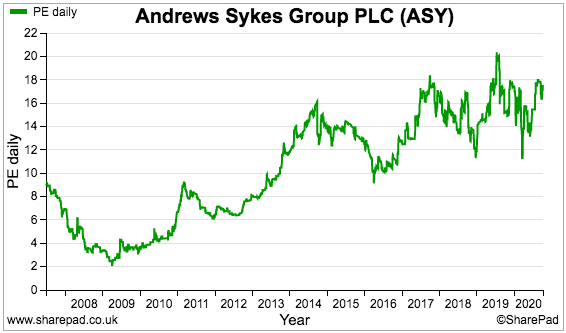 Maynard Paton
PS: You can receive my blog posts through an occasional email newsletter. Click here for details.