***SharePad New Subscriber Special Offer***
Readers of my blog can claim one month of free data. Click here for details. #ad
08 September 2021
By Maynard Paton
Everybody loves a share that keeps going up.
SharePad lists 168 names that have delivered 15% or more annualised turns during the last one, three and five years: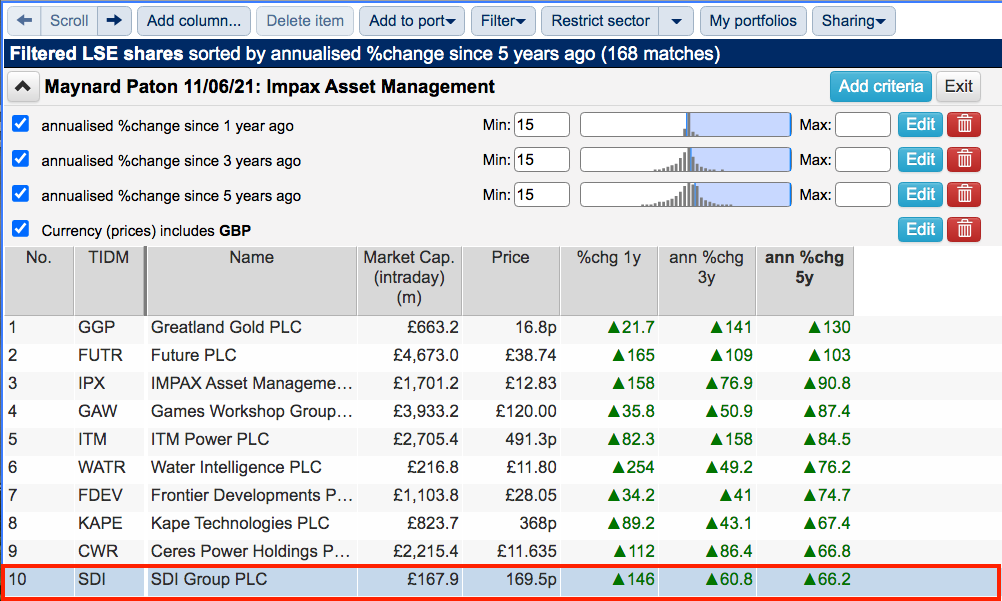 SDI Group is ranked tenth of the 168 and its shares have certainly kept going up. They have surged 146% during the last twelve months and 12-bagged since 2016: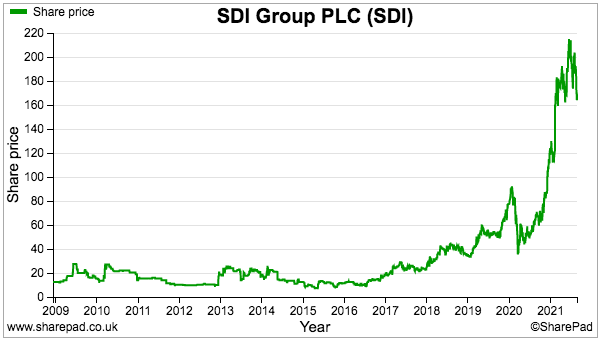 Let's take a closer look.
Read my full SDI Group article for SharePad.
Maynard Paton