***SharePad New Subscriber Special Offer***
Readers of my blog can claim one month of free data. Click here for details. #ad
15 July 2021
By Maynard Paton
Warren Buffett admitted the other year that he had not bought shares at an IPO since 1955.
"They're picking the time to sell to you; I like it when I am picking the time to buy", the investing master warned when asked about flotations.
Mind you, every great share went public at some point… and who would not want to have bought, say, Microsoft, at its IPO? (a 3,717-bagger since).
SharePad shows 47 companies joined the UK market during 2020: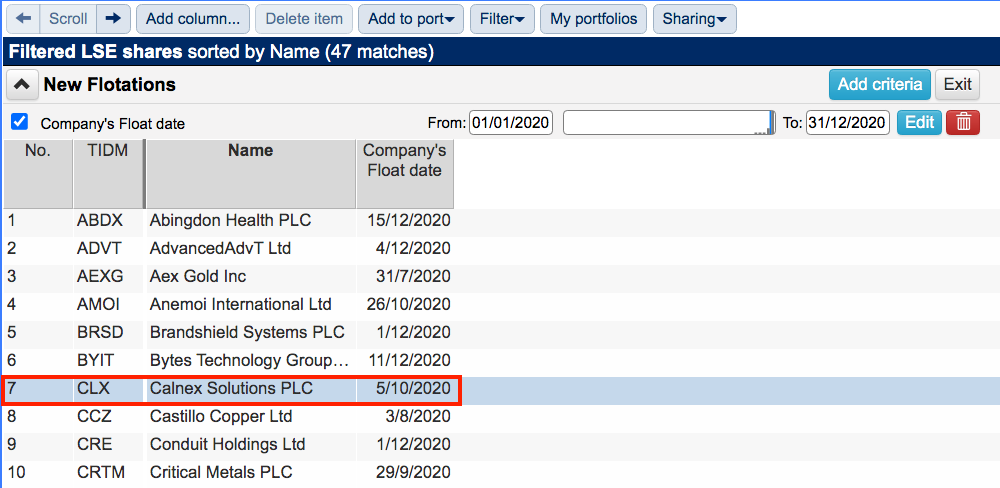 I suspect Mr Buffett's warning would apply to the majority of those 47 names. But maybe not to small-cap Calnex Solutions, which at first glance appears to be one of the more appealing new issues of last year.
Immediate highlights include:
A track record of profitable expansion;
Prospects of future double-digit growth;
A founder chief executive with a significant shareholding;
A competitive position based on in-house technical research, and;
Accounts that display high margins and net cash.
Could Calnex become a long-term IPO winner?
Read my full Calnex Solutions article for SharePad.
Maynard Paton