12 January 2016
By Maynard Paton
Quick update on City of London Investment (CLIG).
Event: First-half trading statement published 12 January
Summary: Not a bad statement, given CLIG is an emerging-market fund manager and its markets have slumped since the summer. A particular bright spot was the group's forward guidance, which for 2016/17 is factoring in an acceleration of new client money. However, I continue to value the shares on today's funds under management — which suggest the 24p per share dividend and 7% yield remain safe for now. I continue to hold.   
Price: 335p
Shares in issue: 26,797,271
Market capitalisation: £89.8m
Click here for my previous CLIG posts
Statement: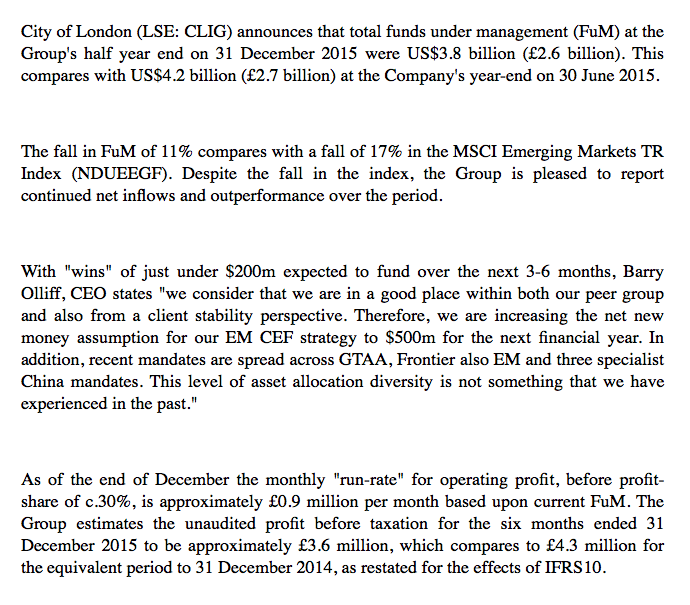 My thoughts:
* Given the wobbly markets, this statement was not too bad
CLIG's monthly updates on its website had already indicated the group's funds under management (FUM) had dropped during its first half.
Today's statement confirmed FUM was $3.8bn — down from the $4.2bn seen at the preceding year-end. CLIG claimed that "continued net inflows of client money" as well as investment "outperformance" had helped mitigate the 17% drop suffered by emerging markets in general.
* Target for new client money increased by $250m for 2016/17
CLIG used today's update to extend its forward-looking guidance. The group's profit projection now covers the financial year to June 2017: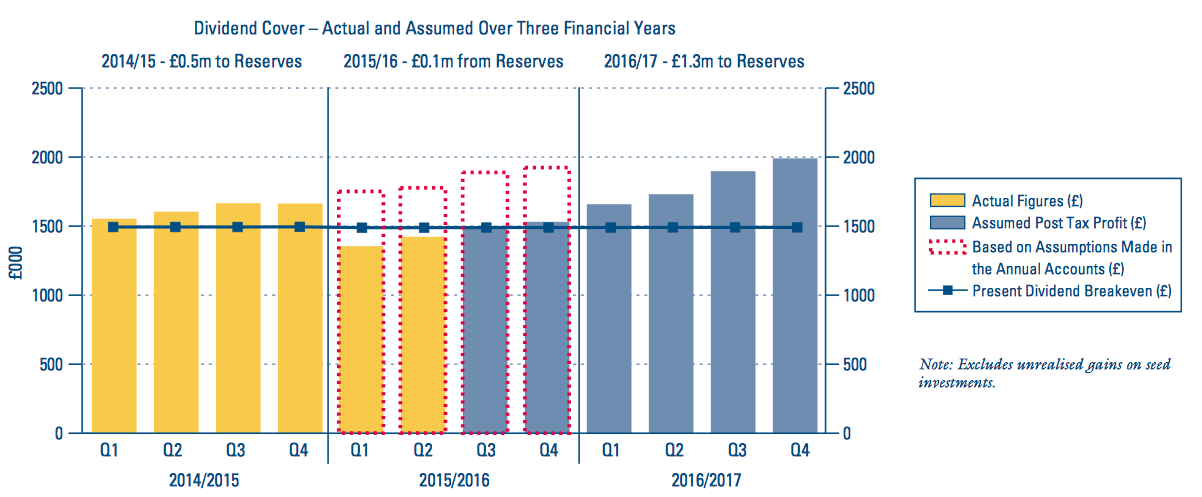 We can deduce some rough profit guesses from the 'Reserves' figures at the top of those charts.
For 2015/16, '£0.1m from Reserves' means earnings are expected to fall £0.1m short of the current £5.94m dividend payment — that is, £5.84m.
However, for 2016/17, '£1.3m to Reserves' means earnings are predicted to come in £1.3m over the current £5.94m dividend payment — that is, £7.24m.
The 2016/17 projection looks encouraging. Indeed, this forecast has been buoyed by CLIG upping its prediction for new client money — the firm is now targeting $750m for the next financial year versus $500m it had been expecting for the current year.
If the 2016/17 guidance proves accurate, it will mean earnings that year will top those reported for the preceding four years. What's more, it will also give some much-needed extra cover for the 24p per share dividend.
* Before becoming too excited… it is worth recalling CLIG's past guidance
This time last year, the group was expecting a £2.9m surplus to be added to reserves for 2015/16: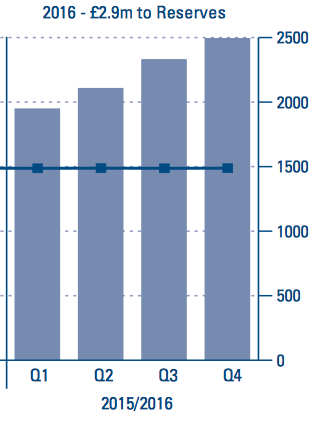 By July, that predicted surplus had declined to a £1.4m: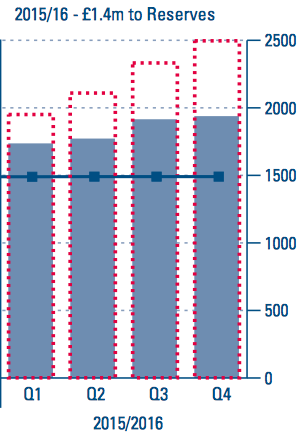 And as I mentioned above, today's update has admitted that anticipated surplus for 2015/16 has now reversed into a forecast £0.1m deficit: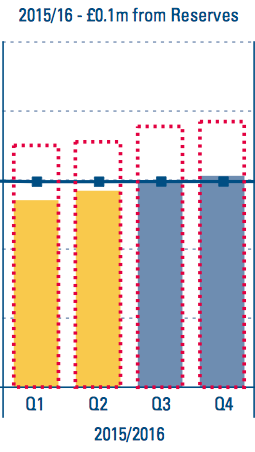 I guess that shows how a year can be a very long time in emerging markets!
Valuation
I continue to use CLIG's helpful exchange-rate/FUM table for my valuation sums: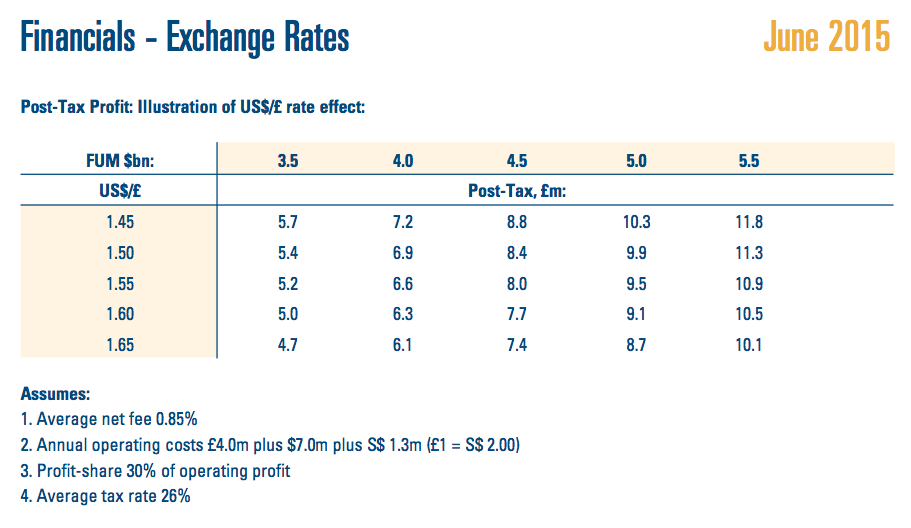 With £1 buying $1.45 and FUM at $3.8bn, I reckon current earnings could be running at £6.8m or 25.3p per share.
Assuming net cash remains at around £10m or 38p per share, my enterprise value (EV) calculation for CLIG is £80m or 287p per share. Dividing that EV by my earnings guess gives me a possible P/E of 11-12.
That multiple does not look outlandish at present. Furthermore, my earnings guess supports what is likely to be the sixth consecutive year of a 24p per share dividend — as well as the present 7% yield on the shares.
* Next update — Interim results 15th February.
Maynard Paton
Disclosure: Maynard owns shares in City of London Investment.