SharePad
Webinar And
Stock-Screening Demonstration
Last updated: 09 September 2020
By Maynard Paton
This 1-hour webinar showcases the immense stock-screening power of SharePad.
I demonstrated three screens applied within my SharePad articles, and then evaluated three companies using SharePad's comprehensive data and chart features.
The filters I used were taken from my SharePad articles on Renishaw, Rightmove and Medica, and the companies I evaluated were XP Power (01:00), Headlam (15:30) and Sopheon (29:00).
I finished the SharePad webinar with a Q&A session (45:00).
Just click the image below to watch the webinar on Youtube: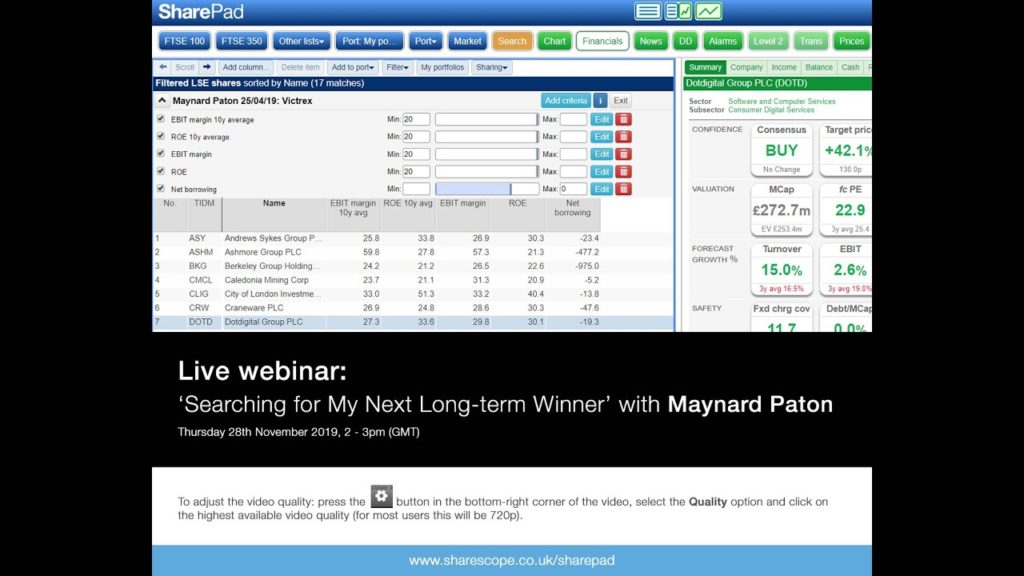 You can import the financial charts I used during the webinar into your own SharePad setup by following these instructions from my UNOFFICIAL SharePad guide for new subscribers.
Many investors liked the webinar. Simon Bates and DjNemes1s submitted these great comments on Youtube: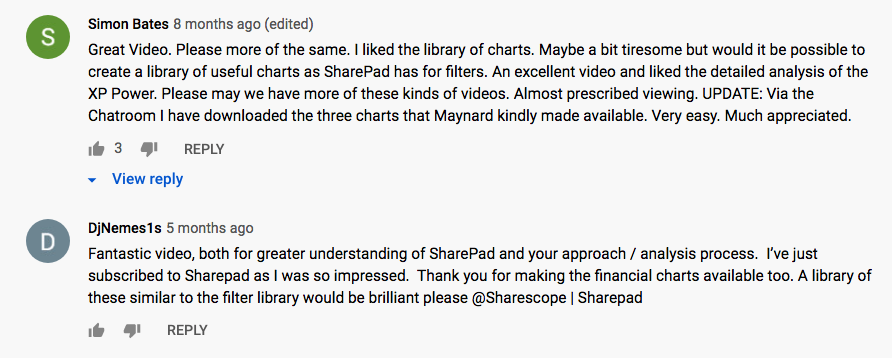 PeterM meanwhile left this great review on Trustpilot: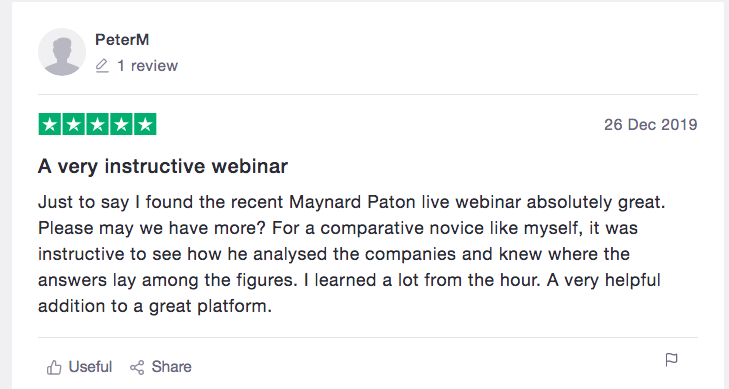 You can join those happy webinar viewers already stock-screening with SharePad by taking advantage of my exclusive new subscriber offer (affiliate link). You can enjoy a full month of free SharePad usage alongside a 30-day no-quibble refund guarantee.
The following links provide more information on SharePad:
Happy watching!
Maynard Paton
PS: To help you get the most out of SharePad, the SharePad team offers FREE training sessions to all subscribers. Sessions last one hour and are conducted on a one-to-one basis. Bookings can be made online at a time and date to suit you. SharePad will then contact you on the day. Just click here to book your FREE bespoke SharePad lesson.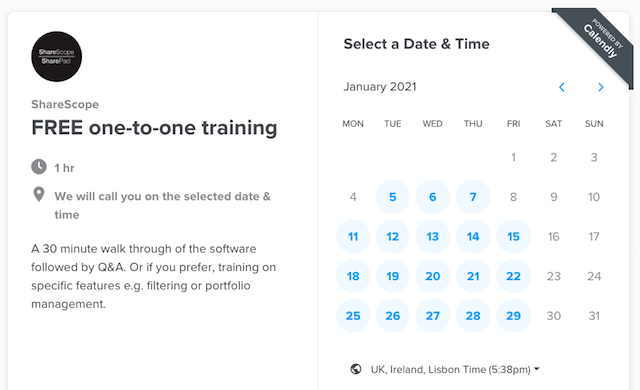 ---