---
Announcing SharePad's Amazing
25-YEAR ANNIVERSARY
Special Offer
Use promo code mp25 to claim a

massive 25% discount

for your first 6 months!

But hurry… this offer ends at 11:59pm 31st August 2022 and may never be repeated!

Last updated: 25 August 2022
By Maynard Paton

Fantastic news! SharePad has launched an incredible 25-YEAR ANNIVERSARY special offer.

Here are the details:
Monthly and annual subscriptions: A massive 25% discount on your first 6 months (saving up to £114)
Promo code: mp25
30-day money-back guarantee for new monthly and annual subscribers.
Available to new subscribers, or returning subscribers who left the service more than two years ago.
PLEASE ACT NOW: This offer will be withdrawn at 11:59pm 31st August 2022!
If you have ever wondered how SharePad could help you pinpoint great investment ideas in the shortest time possible…
…then this amazing 25-YEAR ANNIVERSARY offer delivers the very best value-for-money opportunity to harness the full power of what MoneyWeek describes as:

Taking advantage of this time-limited sale is very simple.
Just CLICK HERE to select your preferred SharePad service (monthly or annual payments with live or delayed prices)…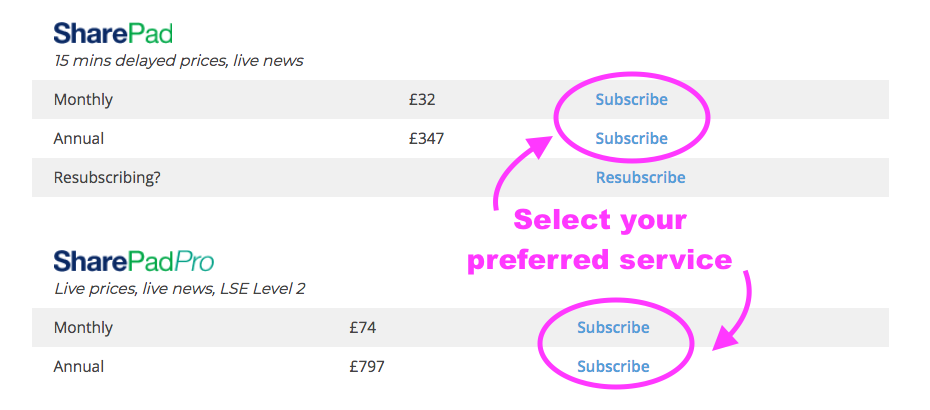 …and then enter the special code mp25 in the promo-code box and click Enter:

The incredible 25-YEAR ANNIVERSARY discount will then be applied automatically to your order.
If you would prefer to use the phone, just call 0800 052 1515 and quote my code mp25 to the SharePad team.
Of course, the sooner you take advantage of this opportunity, the sooner you can join me using SharePad…
…and the sooner you too can be screening for the stock market's next huge winner!
Do please act now to secure this special discount. Remember, SharePad's amazing 25% OFF 25-YEAR ANNIVERSARY sale will end at 11:59pm 31st August 2022 and may never be repeated.
Happy investing!
Maynard Paton
PS: Don't forget you are protected by SharePad's 30-day money-back guarantee. If you find SharePad is not for you, the team will provide a full no-quibble refund.